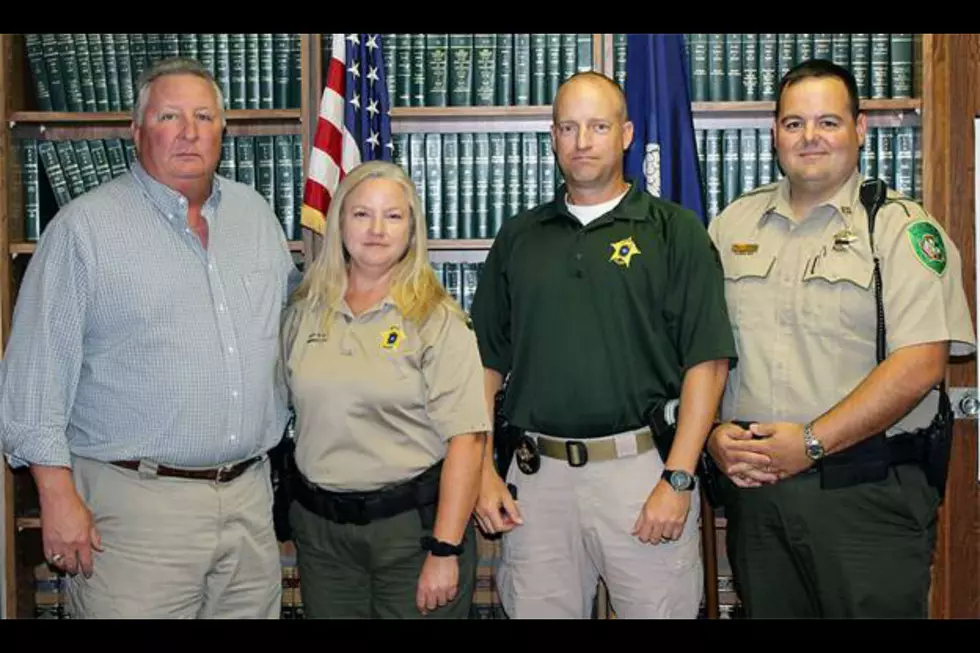 Retirements, Promotions at the DeSoto Sheriff's Office
Photo courtesy of DeSoto Sheriff's Office
DeSoto Parish Sheriff Rodney Arbuckle says farewell to several long-time employees, and congratulations to some promoted deputies.
As of yesterday, three deputies have retired and taken with them a combined 105 years of experience with the sheriff's office.
Chief of Corrections Dennis Reed served for 34 years, Deputy Carolyn Landrum for 36, and Captain Toni Morris for 35. They said good-bye to their fellow employees at a combined retirement party.
With these retirements also come some promotions. In the Corrections Division, Randy Clark is appointed as acting Warden, and Billy Cotton as Assistant Warden, of the Detention Center.
James Clements will assume command of the Special Services Division, and is being promoted to the rank of Captain. Also promoted are Phillip Daniels, to Lieutenant over the Patrol Division, Melody Holmes to Sergeant over Dispatch, and Mike Armstrong to Sergeant in Criminal Investigations.
We congratulate all these deputies!
More From News Radio 710 KEEL