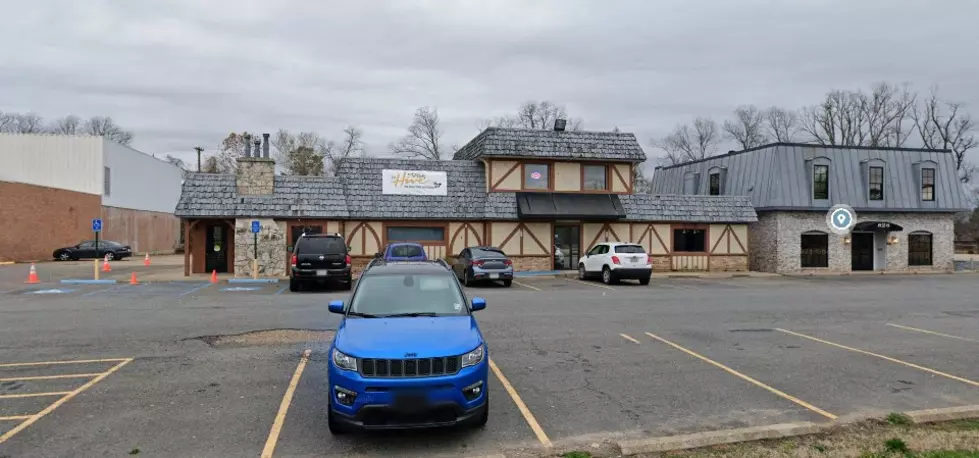 Popular Shreveport Eatery Returning
Via Google Maps
A popular Shreveport restaurant is reopening in a new location.  Sabores Dominican Restaurant is opening their new location in the former Hive building on Shreveport Barksdale Highway, just down from Shreve City Shopping Center.
Sabores was most recently located on Industrial Drive in Bossier, and on Lakeshore Drive before that, but are now getting ready to re-open a new location.  Sabores Dominican Restaurant featured Carribean, Brazilian and Cuban food entrees. A lot of items not available anyplace else in Shreveport.  Some of the more popular items include their cuban sandwich and chicken breast in garlic sauce with rice and pigeon peas.  They are expecting to keep most of, if not all of their previous menu items at their new location, including yucca, plátano, pernil, pollo guisado, Moro and fruity papaya shakes.
The building on Shreveport-Barksday Highway dates back to the 70's with the franchised Steak & Ale, before becoming T.S. Steak & Lobster Inn. The T.S. intitials were from the original business partners John Turner & Gene Scott, who also opened the trend-setting T.S. Station just down Shreveport Barksdale Highway in 1973. Other restaurants that were previously in the, soon to be, Sabores location include Athena's Greek and Lebonese Grill, Evi's Schnitzel Haus, and most recently, The Hive.  The owners of the new restaurant are hoping for a mid-September opening.
20 Ways to Tell if You Are Really from Louisiana
Geek'd Con 2022 Guest Lineup
More From News Radio 710 KEEL