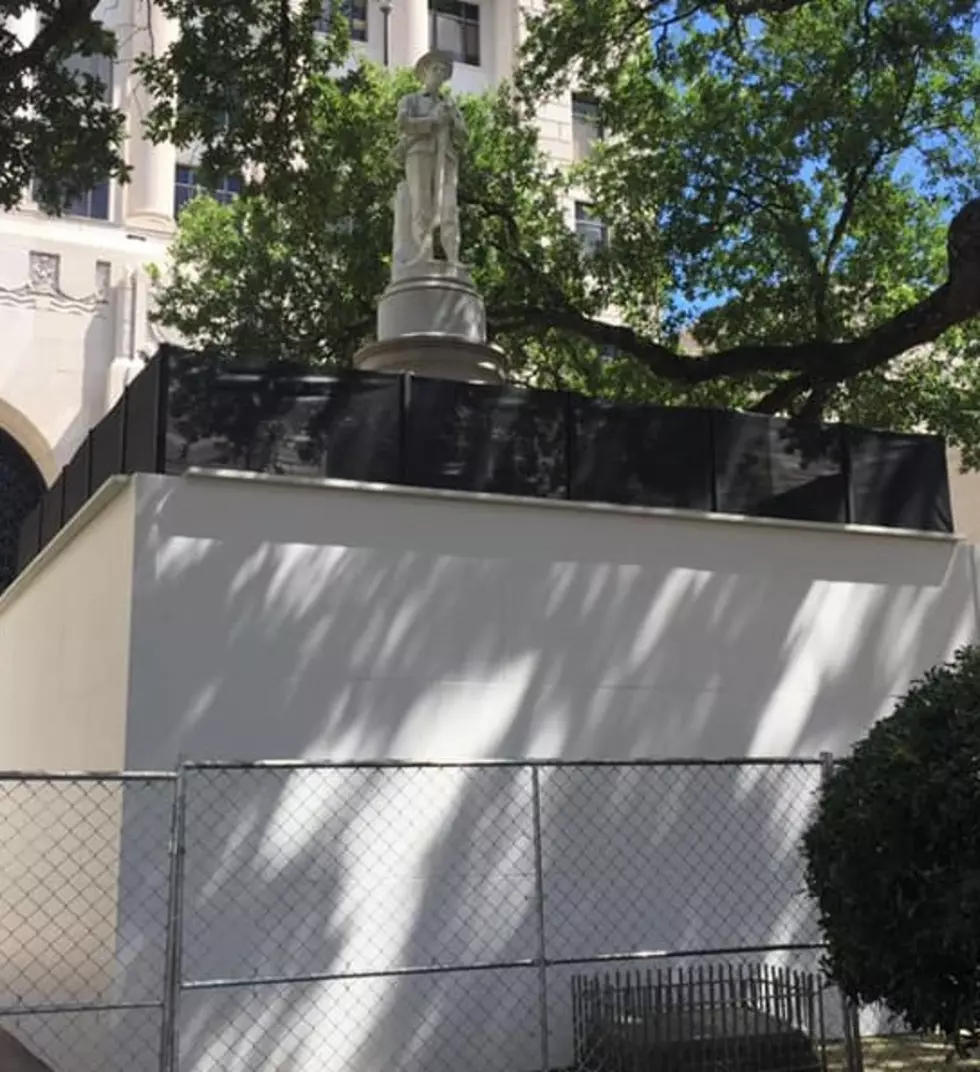 Patriotic Messages to Be Put Up Around Confederate Monument
Caddo Parish
The Confederate monument in front of the Caddo Parish courthouse is going to be moved. But before the Parish hires a company to move the huge display, Caddo Commissioners have agreed to put patriotic messages around the monument.
They already put up a wooden box around the monument, but now some displays will be posted on that box. There will now be messages about patriotism and the the civil rights movement.
Commissioners have approved adding displays to temporary walls around the monument outside the Caddo Parish Courthouse. The group voted to direct parish administrators to post texts of the Pledge of Allegiance, the Bill of Rights, the Gettysburg Address, "The Star-Spangled Banner," "God Bless America" and "Lift Every Voice and Sing."
Next month, the parish legal team will solicit bids from companies who are qualified to move the monument.
The monument is being moved to DeSoto Parish. It will become part of the Civil War battlefield site in Mansfield, according to the Shreveport chapter of the United Daughters of the Confederacy.
Enter your number to get our free mobile app
Read More: Shreveport-Bossier's Most Unique Landmarks
More From News Radio 710 KEEL