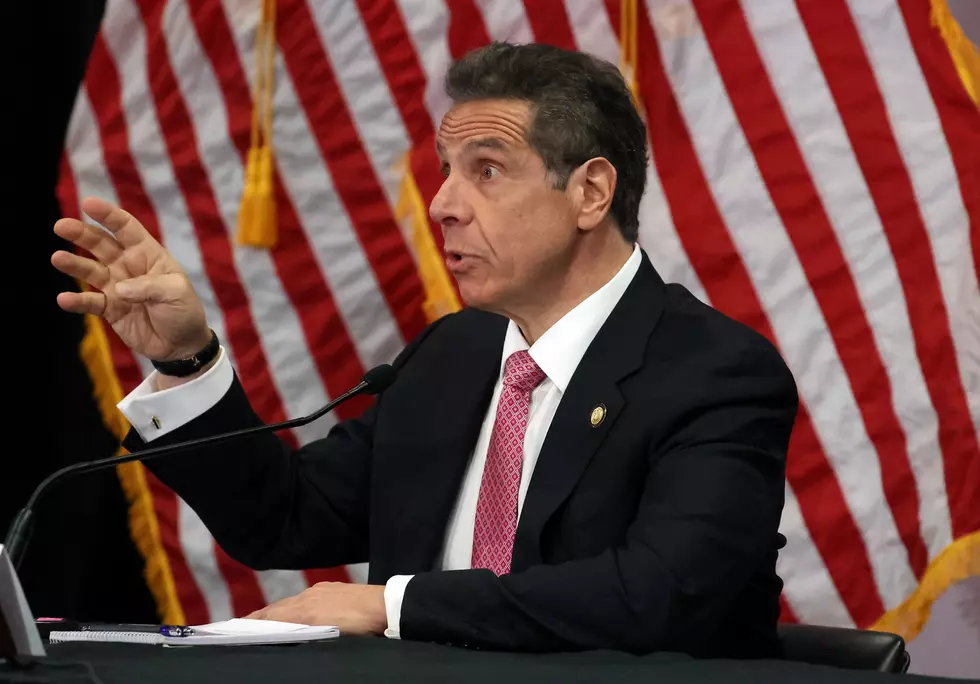 New York: 66% Of New COVID Hospitalizations Were Infected At Home
Photo by Al Bello/Getty Images
A startling revelation today from New York state, where New York Governor Andrew Cuomo announced that 66% of new COVID-19 hospitalizations are from people who were sheltering in place at home. CNBC reports the data comes from 100 New York hospitals. At today's press conference, Cuomo said:
"If you notice, 18% of the people came from nursing homes, less than 1% came from jail or prison, 2% came from the homeless population, 2% from other congregate facilities, but 66% of the people were at home, which is shocking to us"
Of those 66%, most were of retirement age, with 53% being aged 61-90. With 37% who said they're retired, and 46% saying they were unemployed.
During the press conference, Cuomo said that hospitals are now tracing where these patients are coming from, because more than 600 new cases are entering hospitals even after they've closed the state down.
He added that most of the new cases are coming from the "downstate" region of New York, which is the New York City area.
The information included what kind of transportation they had used in the last few weeks, and 84% indicated they had not traveled at all, by car or public transport.
At one point, the Governor pointed out that Government and society have done "everything they could". But even with that, there are still cases.
More From News Radio 710 KEEL