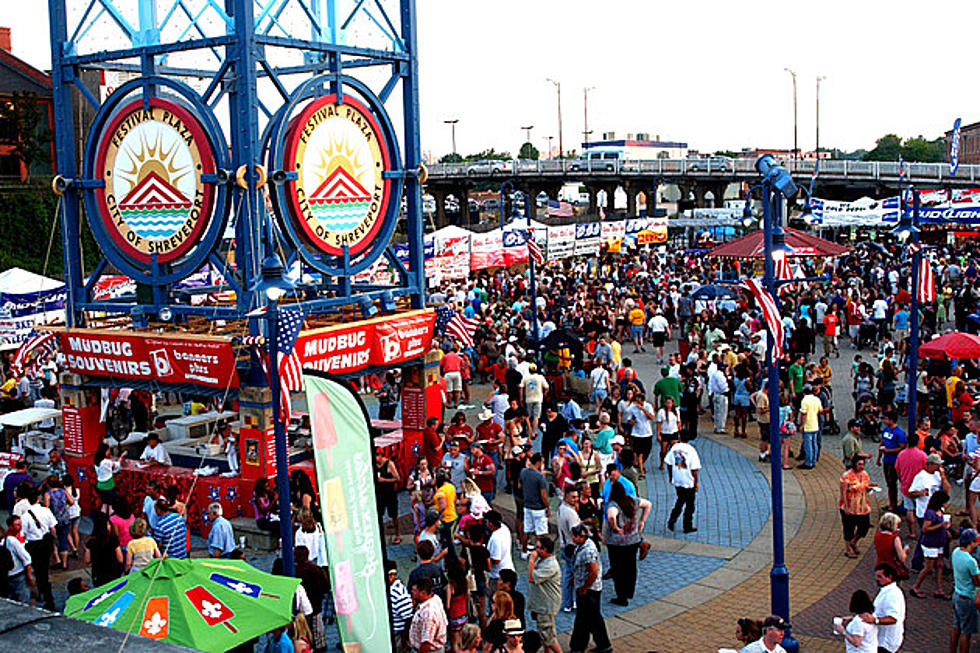 The Top Five Reasons to Go to Mudbug Madness Memorial Day Weekend
TSM
Mudbug Madness has been bringing the best in food and drink, music, and art to downtown Shreveport's riverfront for decades and is easily one of our area's most iconic events.
Mudbug Madness 38 will run Friday, May 27 through Sunday, May 29, 2022, from 11 am to 11 pm each day in downtown Shreveport's Festival Plaza. Admission is $6.
Mudbug Madness has marked the unofficial start to summer each Memorial Day weekend for years. It started out as a two-day street party in 1984 on the Shreveport riverfront and today it's recognized nationally as one of the Southeast Tourism Society's Top 20 Events. The American Bus Associate has also named them one of the top 100 events in the country.
If that's not enough to entice you downtown this weekend, here are a few more reasons why you should venture out to Festival Plaza.
1. Crawfish
At the risk of sounding like Forrest Gump extolling all the different ways to prepare shrimp, it's true of crawfish at Mudbug Madness, too. You can get them boiled, fried, in gumbo, in etouffee, you name it!
2. The Entertainment
In addition to serving up the best Zydeco and Cajun music available, Mudbug Madness likes to spice things up with blues and jazz, and this year, we even get country with Shenandoah!
3. It's Good for Shreveport
The goal of Mudbug Madness is all about promoting downtown Shreveport and making it a better place to live, work, and play via tourism, entertainment, beautification, etc...
4. The Shopping
If you're down for some retail therapy, you'll be able to scratch your itch at Mudbug Madness. They have a little bit of everything from art to jewelry.
1. The Crawfish Calling Contest
The crawfish calling contest is easily the best contest I've ever seen in my life. It's the only time being a little tipsy and/or silly pays! This year's contest is Saturday, May 28th at 4:15 pm on the Madness State. Signup begins at 3:15 pm and entry is free.
Embrace the 'Madness' and we'll see you this weekend!
Five of the Best Places to Go Tubing Within Hours of Shreveport
The 10 Best Places to Day Drink in Shreveport-Bossier City
Warning: Here are the Top 10 Most Stolen Vehicles in Louisiana
More From News Radio 710 KEEL