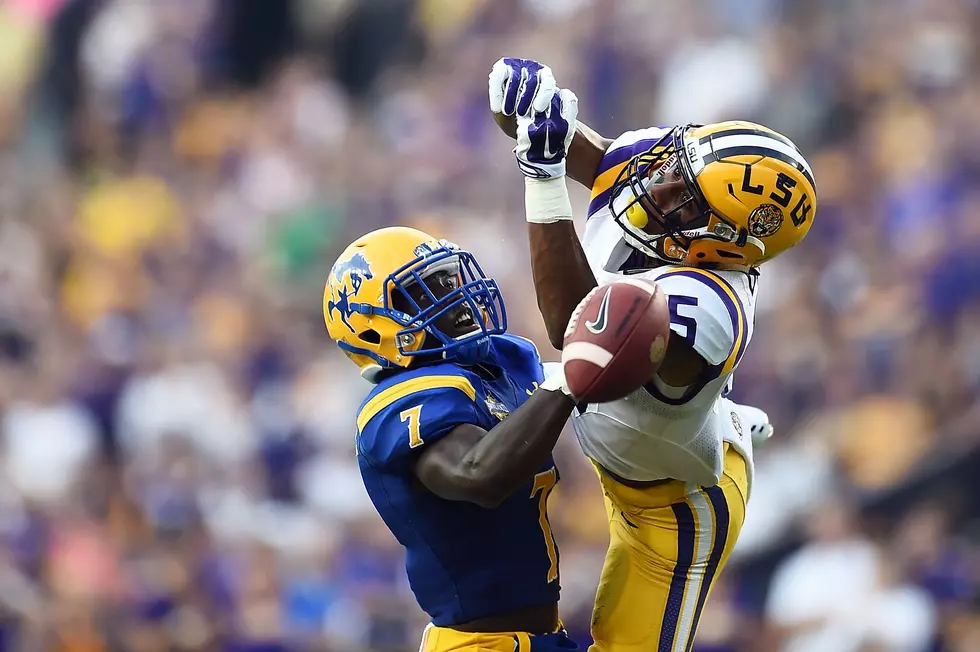 LSU McNeese Football Game Time Set on September 11
Getty Images
Football season is just a little over three months away and for fans of McNeese and LSU, they can't wait for Saturday, September 11 when the Cowboys travel to Baton Rouge to face the LSU Tigers.
We have known for awhile now that LSU and McNeese were going to lock up this season but we didn't know what time the game would be. The LSU McNeese game is now set for 7:00pm in Tigers Stadium in Baton Rouge and will be televised on ESPN Plus and SEC Network Plus.
The big story behind this game is that the LSU head coach, Ed Orgeron, will be coaching against his son, Cody Orgeron, quarterback for the McNeese Cowboys. The other big story is that new McNeese head football coach, Frank Wilson, is a former LSU football assistant.
This will be the third time the Pokes and Tigers have faced off in the schools' histories. The first time was in 2010 and then in 2015, but the 2015 game was canceled when lightning and weather forced the game to be stopped.
Tickets for the big game are not on sale yet, but we know when they are, folks from all over Southwest Louisiana will be scooping them up. The last couple of times these two teams met, it looked like half of Lake Charles was in the stadium or tailgating.
Get ready, as Gator 99.5 will have tickets to give away and will be taking some listeners to the game in style in our party bus.
Famous McNeese Alumni
More From News Radio 710 KEEL