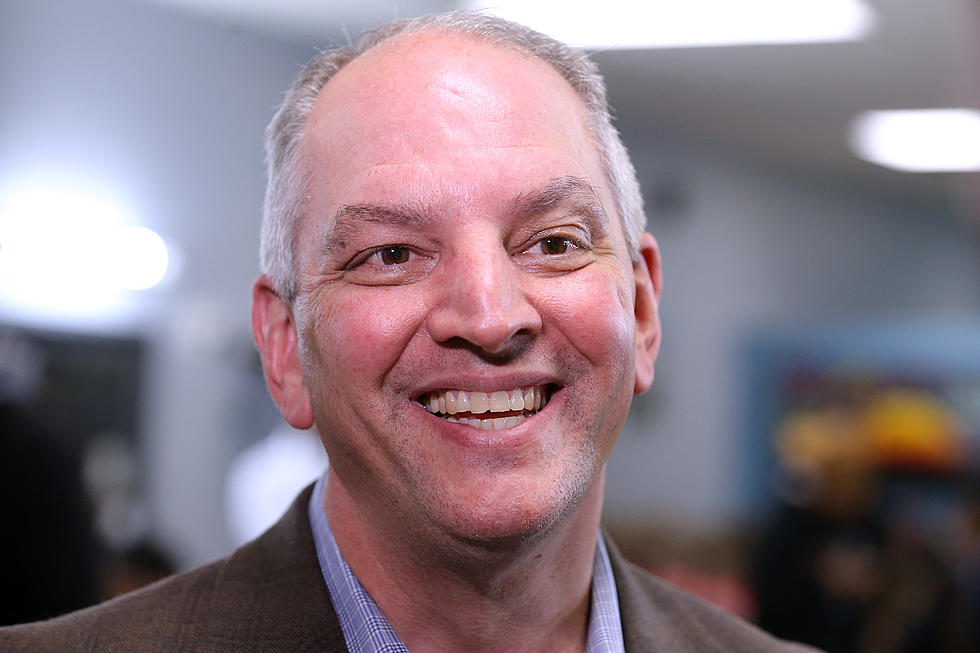 Louisiana Governor Announces Statewide Mask Mandate
hoto by Jonathan Bachman/Getty Images
Even though the top infectious disease doctor told the country yesterday that no new lockdowns will be issued because of the Delta (Indian) variant of COVID-19, he didn't say there wouldn't be mask mandates. Now less than 48 hours later, the Governor of Louisiana has issued a new mask mandate for the state.
Today, Governor John Bel Edwards announced a blanket indoor mask mandate for the entire state of Louisiana. The order will go into effect on Wednesday, and will include all indoor settings. This means churches, businesses, and schools. Meaning schools will have to have students in masks as they start school again in Louisiana public schools.
This move also comes roughly a day after the Centers for Disease Control and Prevention (CDC) released new information showing the strength of the COVID vaccines. The information was put together in a CNN report that showed that 99.99% of people who have been vaccinated won't be hospitalized for COVID-19. The same report showed that 0.001% of those who are vaccinated could die of COVID-19.
Additionally, the information in the report showed that the vast majority, around 74%, or all "breakthrough" cases of COVID-19 have come in people 65-and-older. Which further illustrates the power and effectiveness of the COVID-19 vaccine.
Which brings us all the way back to Louisiana's new mask mandate.
The mandate will include those who are vaccinated. Which is interesting, because as the science shows, those who are vaccinated are extremely safe. Those who are vaccinated are really getting no major protections from a mask mandate that isn't already provided by their vaccine.
This order is to remain in effect until at least September 1st, 2021.
75 Of The Most Famous People From Louisiana
25 Most Popular Movies That Filmed in Shreveport
Once upon at time, Shreveport was one of the hottest filming destinations in the country. We had everything from major blockbusters to low-budget indie films shot here. So, here are the most popular films shot right here in Shreveport
according to IMDB
. This contains only movies, not television shows. If we included TV shows, True Blood would be number 1 with a bullet.
Louisiana's Biggest Political Scandals
More From News Radio 710 KEEL