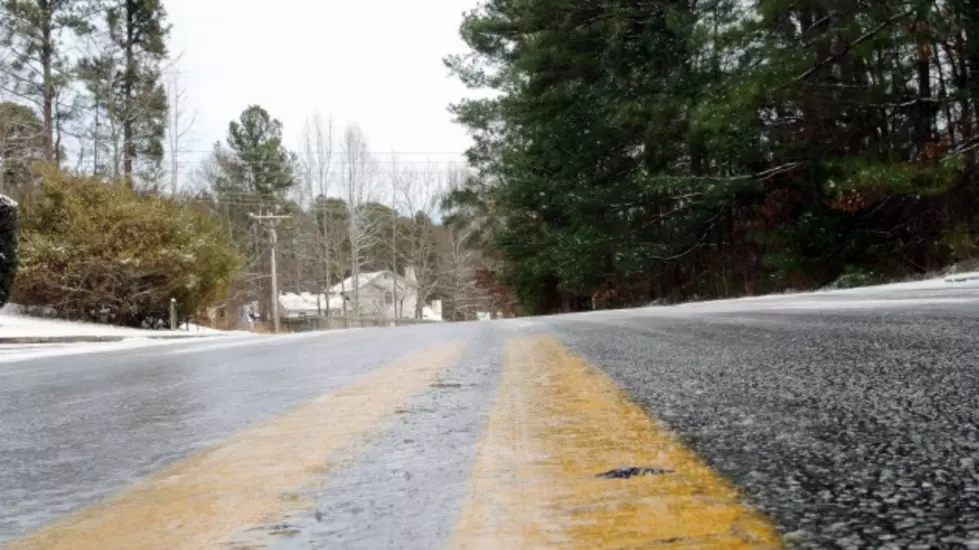 Louisiana DOTD Prepares For Icy Road Conditions
Moses Robinson/Getty Images
With the threat of winter weather here in north Louisiana overnight February 10th, 2014, the Louisiana Department of Transportation and Development reminds motorists to use extra caution when driving.
DOTD emergency personnel continue to monitor weather forecasts, and later today crews will begin de-icing in an effort to keep major corridors open. Crews are also prepared to apply de-icing materials over any affected bridges and roadways, remove fallen trees from the roadways, and close any roads, if needed.
All efforts are being made to keep major roadways open in the event of snow or ice. When a bridge or roadway is deemed unsafe, it will be shut down.
Motorists are advised to follow these five safety tips:
Drive slowly, carefully, and avoid driving while distracted
Allow for extra driving time
Reduce speeds when visibility is low
Make sure there is plenty of room between vehicles
Look out for black ice -- a thin, transparent layer of ice accumulation that can be visually hard to detect on bridges, overpasses, off-ramps and in shady spots
As always, DOTD reminds motorists to buckle up and refrain from drinking and driving. In addition, motorists need to be on the look-out for DOTD work vehicles applying de-icing material to area bridges and overpasses.
Citizens can get the latest updates on real-time traffic and road conditions by using the 511 Traveler Information System simply by dialing 511 from their telephone and saying the route or region about which they are seeking information. Out-of-state travelers can call 1-888-ROAD-511 (1-888-762-3511). Travelers can also access this information by visiting the 511 Traveler Information Website.
Additionally, motorists can utilize the new "Way to Geaux" app to receive real-time, around-the-clock travel alerts. The hands-free, eyes-free smartphone application can be downloaded on any iPhone or Android device by visiting either the iTunes App Store or Google Play.