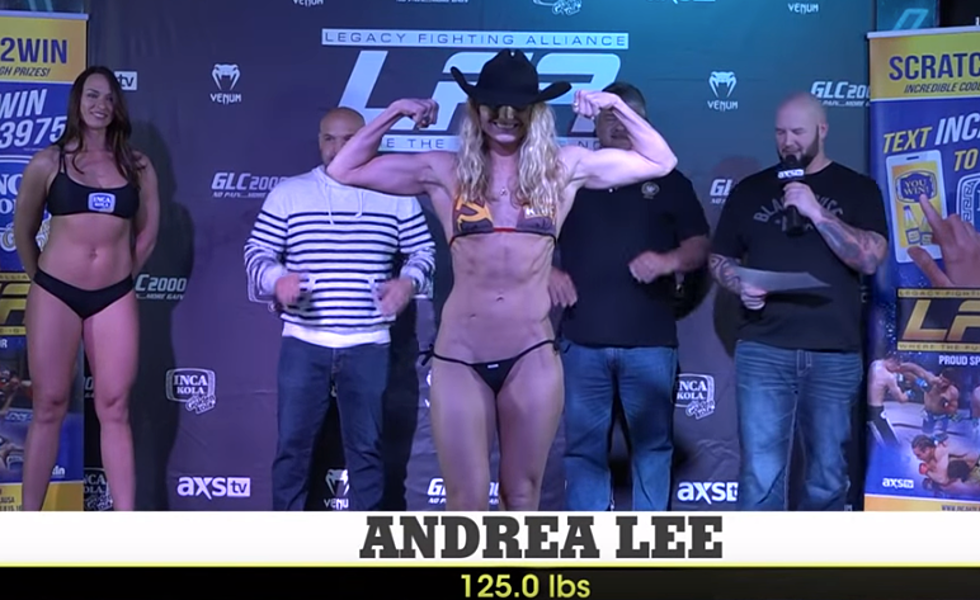 Local UFC Fighter Andrea KGB Lee Reportedly Added To UFC 242
Andrea Lee via AXS TV Fights on Youtube.com
Shreveport and Bossier UFC Star Andrea "KGB" Lee is getting ready to continuing building on her UFC career, and this next stop might take her to Abu Dhabi.
MMAJunkie is reporting that Lee has been added to the UFC 242 event in September. The show is scheduled for September 7th at The Arena in Yas Island, Abu Dhabi. According to the report, Lee will face Joanne Calderwood in a Women's Flyweight match.
Both of the fighters are currently ranked by USA Today in their MMA rankings. Calderwood is ranked #14 in the Women's Flyweight rankings with a 5-4 UFC record. Lee is ahead of Calderwood in the rankings, but barely. She's currently rated #13, but has a 3-0 undefeated UFC streak.
The UFC 242 card is going to be headlined by Lightweight Champion Khabib Nurmagomedov vs. Interim Champion Dustin Poirier, in a title unification match. Its likely to draw a lot of eyes, which could ultimately help Lee's career if she has a great showing on this big event.
More From News Radio 710 KEEL