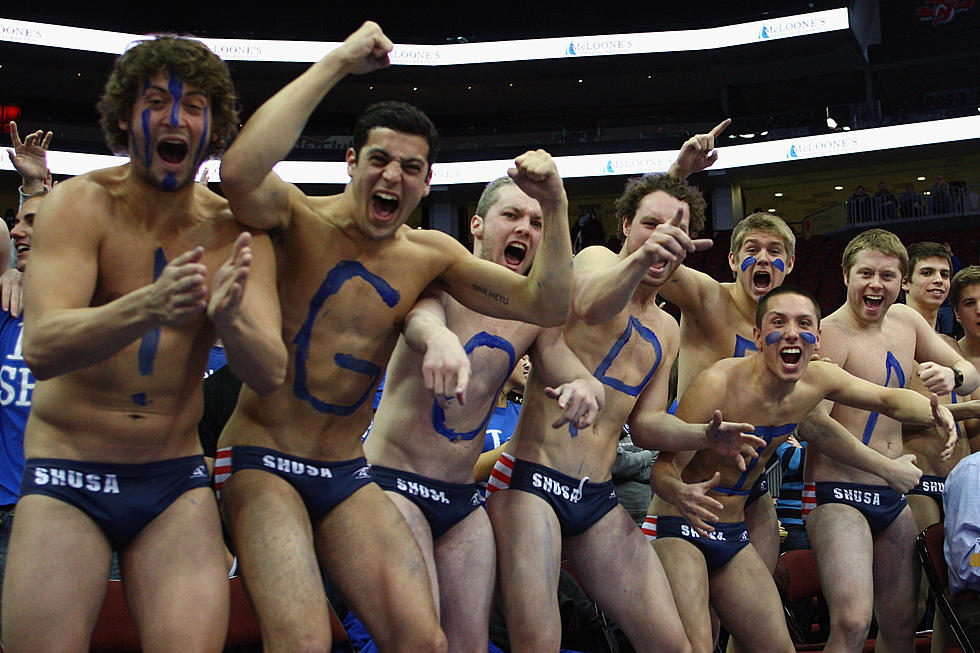 Shreveport Student Proves No One Should Wear Speedos… to Graduation
Chris Chambers/Getty Images
A local high school student opened his robes at graduation to proudly display his snug-fitting bathing suit in Shreveport, LA.
When I initially saw this story pop up online over the weekend, I couldn't help but laugh. I've long held the belief that no one should wear Speedos. No one looks good in them, not even professional athletes. There's just something awkward about the way they emphasize a man's genitalia and I'm guessing that's the problem the Caddo Parish School Board had with this young man, even though it was a prank.
At first, I thought this was a recent story, but it actually happened back in 2014, when Ronnie Younce, a senior from Northwood High School was ready to walk across the stage to receive his high school diploma along with his peers. It was then, when he walked across the stage, that he opened his graduation robe to display what he was wearing, or the lack of what he was wearing, underneath.
Folks on hand were shocked but most thought it was pretty funny if ill-advised if the comments are to be believed. The officials that were present, however, were not amused, and he was quickly escorted off stage and taken to the Caddo Parish Sheriff's Office where he was cited for disturbing the peace and interfering with the operation of a school. While Younce eventually received his diploma, he had to deal with that summons first and attend a meeting with the Caddo Parish School Board Superintendent along with his parents. KSLA reported that he attended welding school in Tulsa, OK.
Here's the deal, this wouldn't even be a conversation in Europe. A lot of people wear Speedos for sport and leisure activities and while, yes, I agree, they don't necessarily belong at a graduation ceremony, I do think we need to lighten up. What would happen if this happened today? Would people lose their minds? What do you think? Shoot us a message using our free app or send me an email to erin.bristol@townsquaremedia.com.
15 Louisiana Summer Concerts Millennials Should Know About
10 Celebrities You Wouldn't Expect to Encounter in Shreveport
We're not talking about your regular "hey, this is filming here" type encounters. These are people you might just run into getting lunch in Downtown Shreveport on a Tuesday
Check Out the Top 10 Cheapest Places to Live in Louisiana
More From News Radio 710 KEEL