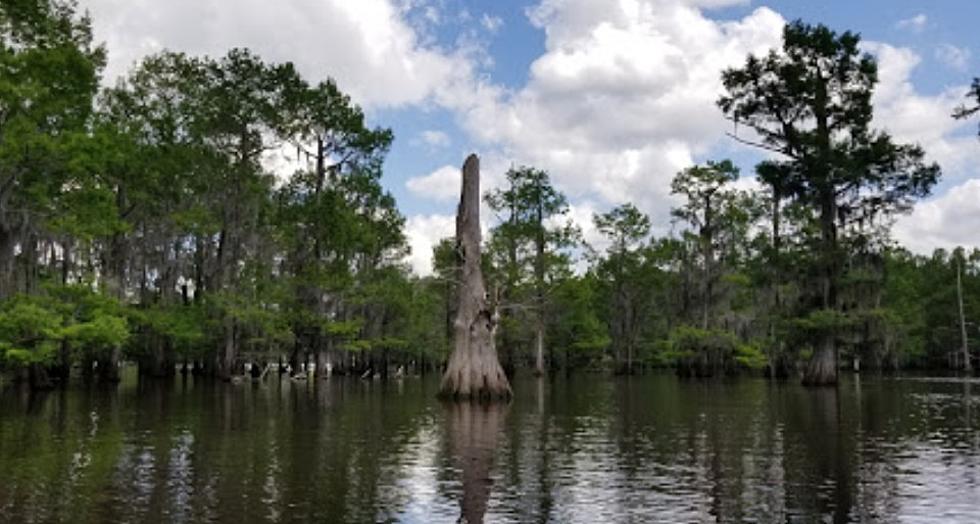 Better Get Ready! Lake Bistineau Drawdown Is Nearly Over
via Google Maps
Very soon the water will again rise to fill the vacated space once belonging to the banks of Lake Bistineau.
If you have a duck blind, boat ramp or any type of property on Lake Bistineau in Northwest Louisiana, you've only got a couple of weeks to handle any last-minute preparations before the flood gates are again closed as the annual de-watering of Lake Bistineau will come to an end.
The Louisiana Department of Wildlife and Fisheries (LDWF) has requested the Department of Transportation and Development (DOTD) to close the Lake Bistineau water control structure on or about November 30, 2023, in order to conclude this year's drawdown.
The drawdown, which began on July 31, was conducted to control the expansion of the invasive aquatic plant, giant salvinia.
LDWF maintains that these annual drawdowns are a necessary component of the overall LDWF integrated management plan to control overabundant aquatic vegetation growth and to improve the Lake Bistineau sport fishery.
An annual cycle of high and low water fluctuation can provide beneficial effects similar to a natural overflow lake system.  For a complete look at the Lake Bistineau Waterbody Management Plan, just go to wlf.louisiana.gov
A press release from LDWF indicates that the closure of the gates at this time should allow the lake to reach full pool stage for traditional recreational activities in the spring.
For additional information regarding the drawdown, contact Jeff Sibley, LDWF Biologist Manager, at jsibley@wlf.la.gov or (318) 371-5294.
See These 22 Pirate Treasures Still Hiding in Louisiana
Louisiana was long inhabited by internationally known pirates including Jean and Pierre Lafitte. And long has been the legend that these pirates buried untold fortunes in unfound treasure all over the state. Just look at where some of those treasures are still rumored to be buried to this day.
Gallery Credit: Gary McCoy
More From News Radio 710 KEEL