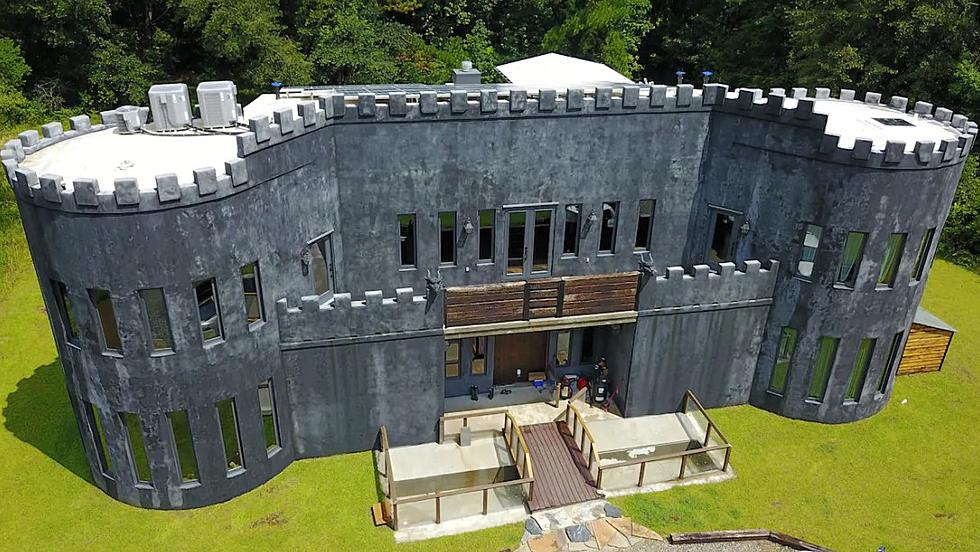 How Would You Like to Own Your Own Castle in Covington, LA?
Chanse via airbnb
We originally discovered this medieval-style castle in Covington, LA as an Airbnb, but we've found that since then, it's being offered for sale and it could be YOURS! It's located less than a tank of gas away in beautiful St. Tammany Parish, just north of New Orleans.
We've featured this former property for rent for the low, low price of $450 a night several times courtesy of Chanse via Airbnb. I mean, it's a FREAKING CASTLE. Who wouldn't want to read about staying there or maybe actually booking a stay? Well, your home can truly be your castle now, because it's for sale for $2,900,000!
The property is offered for sale by Will Frederick and Jeffery Lindsay of Keller Williams and boasts 5,000 sq ft of living space sitting on 12.25 acres. According to Redfin, the castle has been on the market for just over 200 days now, so you never know, you could get a heck of a deal!
On top of the land and living space, the castle has three bedrooms and 2½ baths, an indoor theater, a designer pool, a game room, a bar, an indoor spa, a stone shower with programmable jets, and all the things!
Incidentally, did you know that Covington Castle is actually one of several castles in Louisiana? Find out more about Louisiana's other castles, like the Layton Castle Apartments in Monroe, LA here.
Check out the photo gallery we put together for the castle when we first discovered it as an Airbnb. BTW, it looks like it's still available to rent.
Stay in a REAL Castle in Covington, LA
More From News Radio 710 KEEL