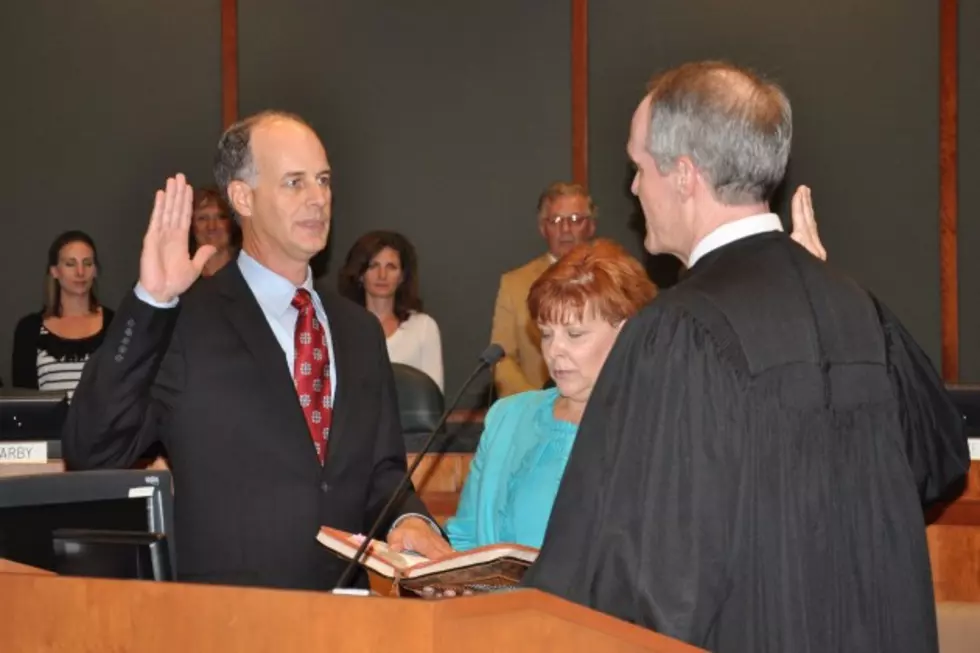 Feds: We Never Defunded Bossier Sheriff's Programs
Photo by Lt. Bill Davis, Bossier Sheriff's Office
The Department of Justice is saying that they are not to blame for the Bossier Sheriff's Office loss of federal funding.
This Thursday, Bossier Sheriff Julian Whittington will be holding a "In God We Trust" rally at the Sheriff's Office substation on Viking Drive after federal funding for two youth programs were revoked.
But the federal government is responding to the outcry.  In a written statement, the Office of Justice Programs states:
The Office of Justice Programs (OJP) never defunded the Bossier Parish Sheriff's Office's Youth Diversion Program or Young Marines Program and does not make funding determinations for these subgrantees.  The Louisiana Commission on Law Enforcement (LCLE), the state administering agency, is responsible for ensuring its subgrantees are in compliance with grant requirements, and for determining whether the Bossier Parish Sheriff's Office receives funding.  OJP is coordinating with its grantee, the LCLE, to ensure all OJP funding complies with grant requirements and federal civil rights laws and regulations.
According to the Sheriff's Office, it was the voluntary prayers that got the program defunded.
More From News Radio 710 KEEL