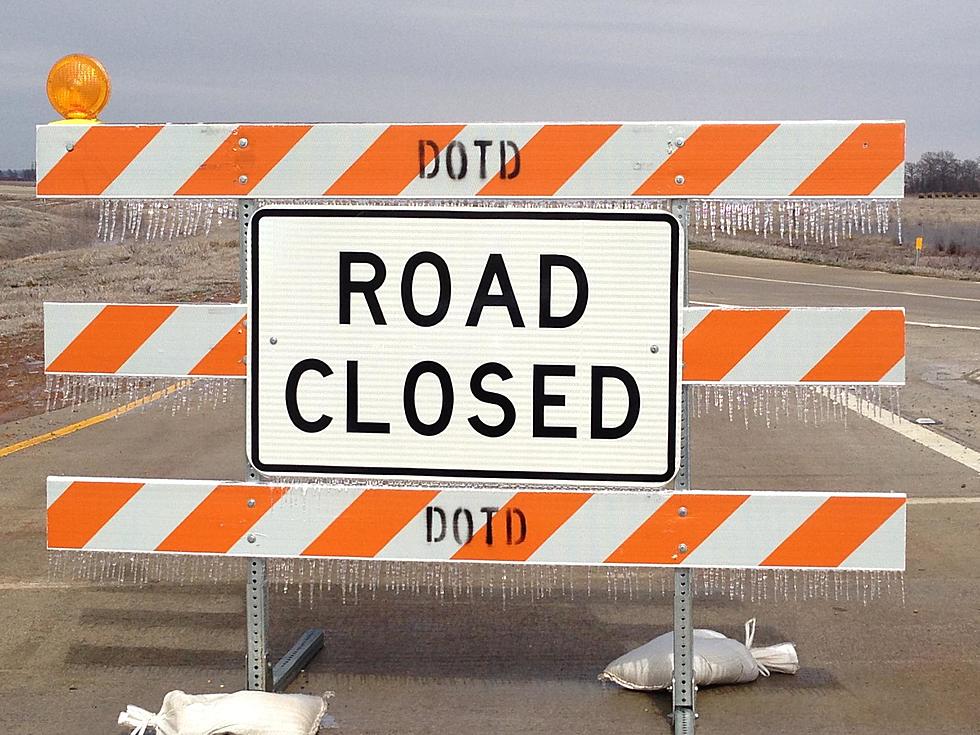 Construction to Shut Down I-20 Westbound in Bossier Parish
photo by Troy Jones, TSM-Shreveport
This weekend, travel in the Bossier area will be "iffy" at best.  With a couple of projects slated for the next few days, Bossier travelers will need to load up on a big dose of patience, understanding and preparation.
According to the Louisiana Department of Transportation and Development, beginning at 9:00 am today, Friday, April 22 and continuing through Monday, April 25 at 6:00 am, the southbound, outside lane of La Hwy 3, Benton Road, in Bossier City will be closed.
Also, as part of the same construction project, and for the same time period, the I-220 westbound entrance ramp from LA 3 (Benton Rd.) will be closed.
These closures are necessary to allow contractors to begin concrete patching operations in the southbound outside lane between Hospital/Autoplex Dr. and I-220. Work is expected to last approximately 3 days.
Oh, The Fun Is Only Getting Started
As part of the ongoing I-20/I-220/BAFB Interchange Access Project, the Louisiana DOTD has advised motorists, that tomorrow, Saturday, April 23, from 7:00 am until 5:00 p.m., the I-220 eastbound inside lane from US 80 to I-20 will be closed.
The US 80 on-ramp to I-220 eastbound will also be closed during this same time period.
But Wait, There's More And This Is The Big One
Also part of the I-20/I-220 BAFB Interchange Access Project, the DOTD will be closing I-20 Westbound for an approximate 7 mile stretch in Bossier Parish.
Tomorrow night, Saturday, April 23, from 11:00 pm through Sunday, April 24 at 3:00 am, I-20 Westbound will be closed from EXIT 33 (LA 157) to EXIT 26 (I-220).
For this time period, this will be a total road closure and all traffic will be detoured to LA 157 to US 80. Detour signage will be in place as necessary.
Motorists are asked to proceed with caution through the work areas and to be on the lookout for construction crews and equipment.
Unbelievable Photos Of How Much Shreveport/Bossier Has Changed Since 2007
The scenery of Shreveport and Bossier City has changed incredibly since 2007 and these pictures show some of the biggest changes.
Shreveport/Bossier's Top 10 Most Dangerous Intersections
More From News Radio 710 KEEL