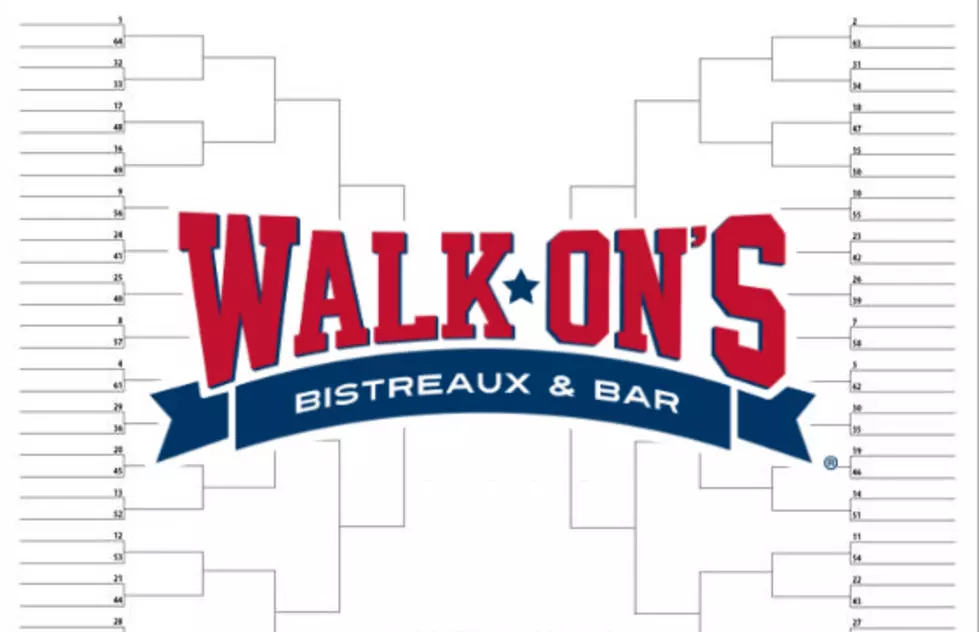 Catch The Madness With the 2018 Walk-On's Bracket Challenge
Walk-Ons Bracket
This year, Walk-On's in Shreveport and Bossier have teamed up with The Tiger to make March memorable for college basketball fans in the Ark-La-Tex. This contest will be focused on our local Shreveport/Bossier fans, instead of a big, national contest, that you probably won't win.
Now we will of course put all entries into a National opportunity for $1 Million Dollars, but we have WAY more than that.
We will have local winners too, GUARANTEED winners in our bracket challenge! Including a first, second, and third place prize. But not just any prize, all three of these local prizes are incredible...check this out:
First Place: LSU Football Season Tickets (Yes! A pair of tickets to every home game valued at $900.00)
Second Place: Free Walk-On's For a Year (Valued at $1200.00)
Third Place: Free Walk-On's For a Month (Valued at $100.00)
And who knows, you could score those LSU tickets AND hit the $1 Million Dollar bracket...stranger things have happened.
So now it's time to get signed up, which you can do right now, even if you're not ready to make your picks. Sign up before it's too late though...you'd hate to watch that guy you know through a friend, that you really don't like, walk away with these LSU football tickets. Someone in the Shreveport-Bossier area will win them, might as well be YOU!
More From News Radio 710 KEEL