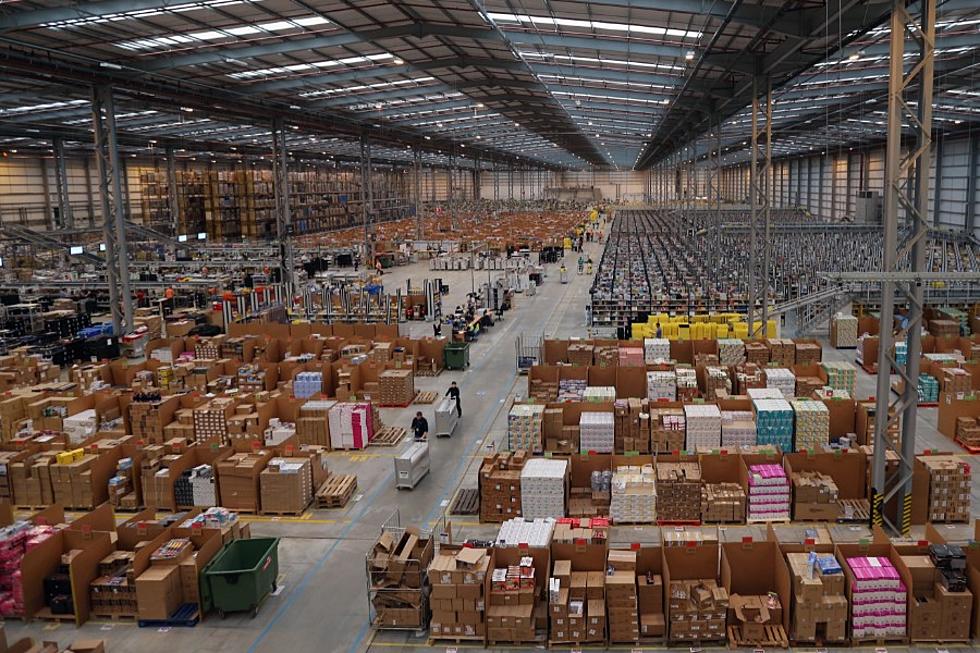 Bossier Chamber Email Fuels Speculation Over Amazon Center
getty images
An email sent to numerous recipients Tuesday afternoon by the Bossier City Chamber of Commerce has caused even more speculation about the possibility of an Amazon distribution center coming to the area.
The Chamber's email, which mentioned the rumored Amazon "Project Cosmeaux", solicited area businesses to apply for "building and opportunities available for your business."
From the Bossier Chamber's email:
Ryan Companies US, Inc. is soliciting proposals for Project Cosmeaux, Shreveport, LA. The project consists of new ground-up construction, and sitework, of a fully sprinkled type I-A* storage S-1 building.
Bid Proposal Packages will tentatively be released April 1.
The email also promoted an link tan informational meeting that was held on Wednesday morning.
Included was a link to Ryan Companies US, Inc. titled, "Project Cosmeaux, New Indistrial Development" and describes the prospective building / warehouse and what work that area companies will be applying to for.
From the Ryan Companies site:
General Conditions/Requirement Opportunities:
• Job Site Trailers
• Dumpster Rentals
• Chemical Toilet Rentals
• Temporary Fencing • Office Supplies
• Drinking Water
• Final Cleaning 
Opportunities:
• Millwork/Casework
• Dampproofing & Waterproofing
• Caulking & Expansion Joints
• Glass & Glazing • Studs & Drywall
• Acoustial Ceilings
• Specialty Ceilings
• Flooring 
The site also reiterates that proposals must be submitted to Ryan by April 1 of this year.
15 Iconic Retail Stores That Don't Exist Anymore (But We Totally Miss Shopping At)
More From News Radio 710 KEEL