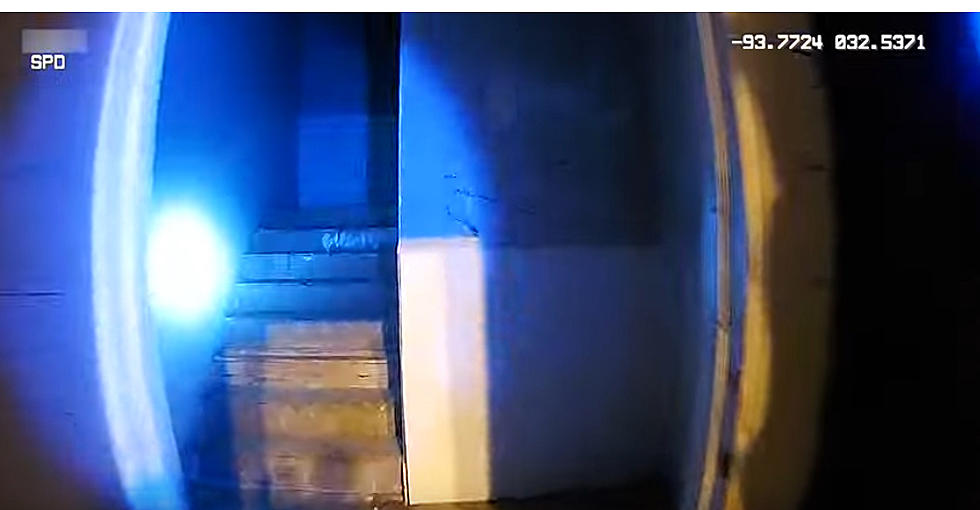 Body Cam Footage Released of Fatal Shreveport Shooting
LSP-YouTube
According to a statement released by the Louisiana State Police:
Detectives assigned to the Louisiana State Police Bureau of Investigations were requested by the Shreveport Police Department (SPD) to investigate an officer-involved shooting. The shooting incident involved a SPD officer and resulted in the death of 43-year-old Alonzo Bagley of Shreveport.
The preliminary investigation revealed that at approximately 10:51 p.m., on February 3, 2023, two SPD officers responded to the Villa Norte Apartment Complex, located in the 1600 block of Fullerton Street near North Hearne Avenue. The call for service was received by Caddo 911 in reference to a domestic disturbance. During the course of the investigation, both officers responded to a second floor apartment. Once inside, Mr. Bagley exited the apartment on the balcony and jumped to the ground. He then fled on foot. Following a short foot pursuit, SPD officer Alexander Tyler located Mr. Bagley and fired one shot from his service weapon, which struck Mr. Bagley in the chest. Mr. Bagley was transported to Ochsner LSU Health in Shreveport for treatment, but was later pronounced deceased.
Louisiana State Police is the lead investigating agency into this officer-involved shooting. The incident scene was processed by Louisiana State Police Crime Lab Technicians.
The investigation remains ongoing. This process does take time; witness statements are still being obtained and evidence is currently being analyzed. At the appropriate time, further information will be released in coordination with the Caddo Parish District Attorney's Office. As the investigation progresses, the coordination and partnership between law enforcement and the Shreveport community is vital to obtaining a complete understanding of the events leading to the shooting incident. Detectives with the Louisiana State Police Bureau of Investigations have reviewed body worn camera footage and other relevant evidence. Based on their findings and in coordination with the Caddo Parish District Attorney's Office, Troopers arrested Shreveport Police Officer Alexander Tyler this morning. Tyler was booked into the Caddo Correctional Center on the charge of Negligent Homicide.
The investigation of the Shreveport Police Department officer-involved shooting that took place on February 3, 2023 is still active and ongoing. A Critical Incident Briefing Video (CIBV) has been produced and includes body worn camera footage and a 911 call. Only facts are given in the CIBV and some of the recordings have been redacted to afford involved individuals their right to privacy or to protect witnesses and/or victims. Viewer discretion is advised for children and sensitive viewers.
Missing Children From Louisiana
The search continues for these missing children from Louisiana. Authorities need your help to locate these youngsters.
6 Things Shreveport Could Fix But Never Will
The city of Shreveport has a lot of problems. Some that cannot be easily fixed, others that could get corrected with a little effort.
More From News Radio 710 KEEL