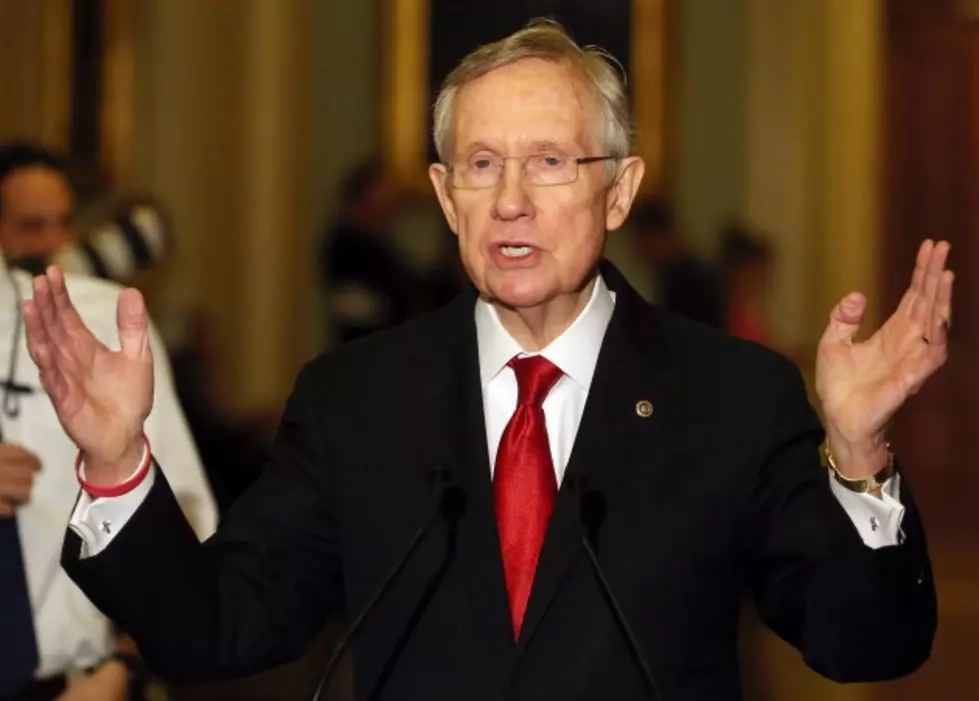 Bill Cassidy: "Harry Reid Runs The Senate Like A Plantation"
Mark Wilson, Getty Images
Republican Louisiana Senate candidate Representative Bill Cassidy said in an interview with E&E Publishing Cassidy, said Reid was running "the Senate like a plantation". Some Democrats are criticizing the remark as offensive, ironically Hilllary Clinton in 2006 said that Republicans ran the U.S. House of Representatives "like a plantation".
Reid, asked on Tuesday (9-9)  by reporters about the comment, demanded an apology. "With all the things going on in America today, that's fairly insensitive," Reid told reporters on Capitol Hill. "That's really insensitive. Very insensitive. If there was ever a statement that deserves an apology, this is it big time. Has he been taking lessons from Donald Sterling? Where did he get this?"
Rep. Bill Cassidy (R-La.) is facing calls from fellow Republican Louisiana Senate candidate Rob Maness to apologize for saying Senate Majority Leader Harry Reid (D-Nev.) "runs the Senate like a plantation."
But Cassidy stood by the comments, arguing critics' interpretations were creating "a false controversy."
Fellow Republican candidate Colonel Rob Maness even joined the fray :"Congressman Cassidy may not realize this but the language he used included a term that is incredibly offensive to many Americans and he should immediately apologize," Maness said in a statement.
"It's this type of over-the-top, out-of-bounds ignorance that drives so many people away from the Republican Party. We need to be better than that. We need to be the party of thoughtful ideas and common-sense reforms — not extreme rhetoric and ignorant comments. We all make mistakes and when we do, we should have the fortitude to own up to them." said Maness.