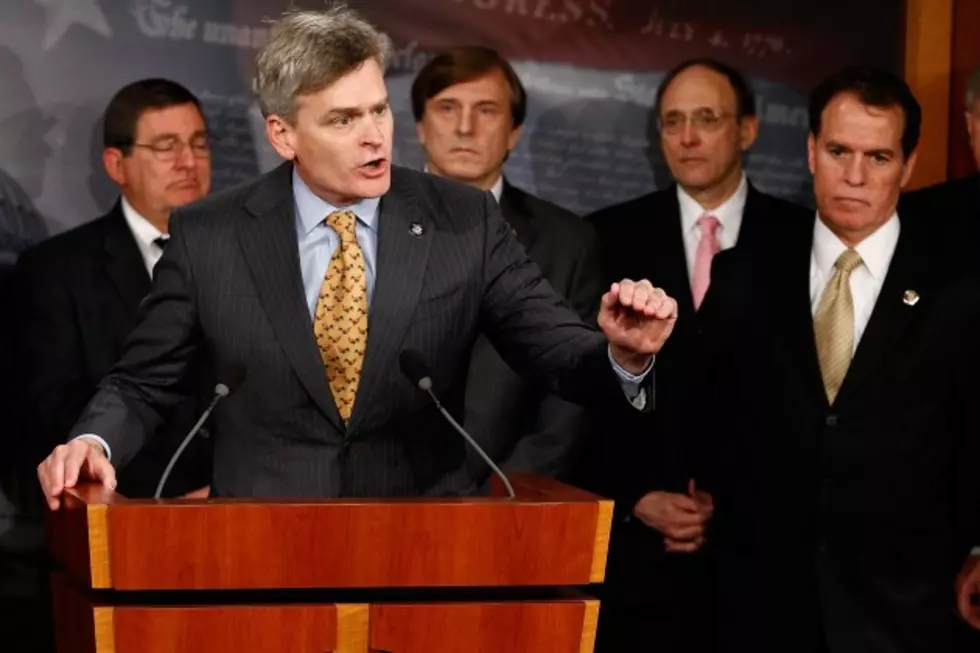 Baton Rouge Congressman Bill Cassidy: Edwin Edwards 'Doesn't Have A Chance' In 6th District Race
Chip Somodevilla/Getty
U.S. Congressman Bill Cassidy of Baton Rouge weighs in on Edwin Edwards running for his 6th congressional seat.
"I don't think he has a chance," Dr. Cassidy told KEEL News. "It's a conservative district, and he's obviously not a conservative. But it kind of shows, I think, to a certain extent that the democratic bench is weak."
Cassidy adds that most people in Louisiana don't approve of Barack Obama's agenda. He says most people want a U.S. senator or congressman who will not be a rubber stamp for that agenda, but will fight for our state's values.
"That's why I'm running against Mary Landrieu, and that's why I think most likely the congressional seat I'm leaving will be represented by a conservative, not by former Governor Edwin Edwards," Cassidy said. "Not even including his legal issues, etcetera."
Because of Edwards' prior conviction, he's not allowed to run for a statewide office. But he can hold a federal post. Cassidy calls that one of the ironies.
"I think our founding fathers said 'let the voters decide,' and they trusted the voters to make that call," he said. "And I frankly trust the voters, too. So I feel pretty good about where my race will be, and where that race will be, too."
Following Edwards' announcement, the Louisiana Republican Party sent out a news release accusing the former governor of "being up to his old antics." Does Cassidy agree?
"I don't try to get into other people's heads. I just don't," he said. "All I know is that this race will be about whether Barack Obama has a rubber stamp for a Senate and a House of Representatives, or whether the people from Louisiana will, instead, represent Louisiana values. Bill Cassidy is running for U.S. Senate to make sure that our values are reflected, not President Obama's."
More From News Radio 710 KEEL