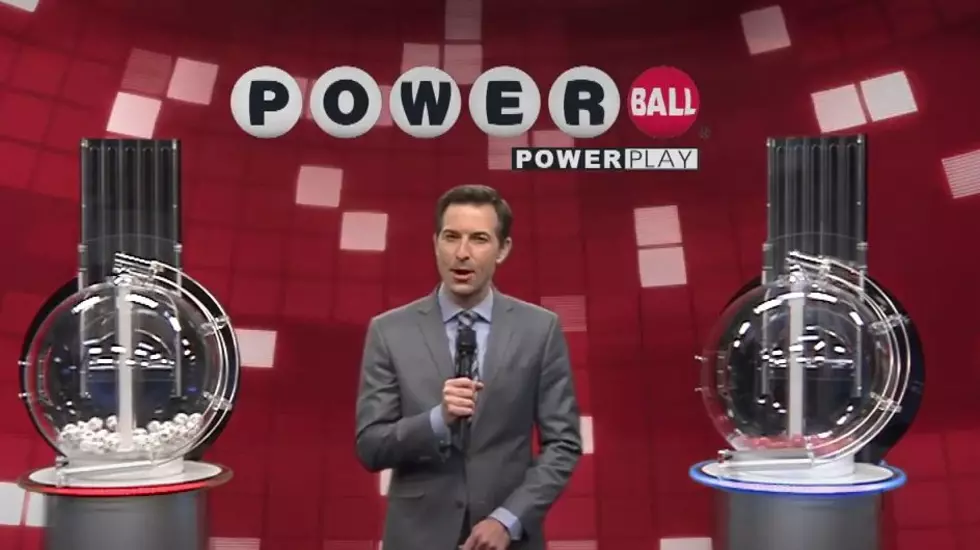 $1,000,000 Powerball Winner Sold in Louisiana
USA Mega via YouTube
With all the general badness that the year 2020 has bestowed upon most of us. I am pretty certain we can find one individual who purchased a Powerball ticket for the Saturday, October 24th drawing who might view the year a little differently now. That's because a Powerball player who purchased a ticket for this Saturday's drawing is now $1,000,000 richer.
The ticket matched all five of the white ball numbers in this past Saturday's drawing. The only number that the winning ticket did not match was the Powerball itself. While matching the Powerball would have made for a truly outrageous payday, the ticket is still worth $1,000,000 and that's not anything to sneeze at if you ask me.
Here are the numbers from Saturday's drawing, according to the Powerball website:
18 20 27 45 65 PB 06 Powerplay option = x2
The Louisiana Lottery "Big Winners Page" says the $1,000,000 ticket was sold at the Racetrac Gas Station on Gause Boulevard in Slidell. Our suggestion to you, if you happen to be holding the winning ticket, is to sign the back of it immediately. This is for your security. Then you'll want to contact the Louisiana Lottery Office for details on how to claim your cash.
There was no big jackpot winner for the Powerball game on Saturday so that jackpot will grow to an estimated $116,000,000 for next Wednesday's drawing. There was also no big winner in the Friday drawing of the Mega Millions game. That jackpot will grow to an estimated $109,000,000 when the ping pong balls drop on Tuesday evening.
As always, we encourage you to play the lottery responsibly. Don't spend more than you can afford to lose. If you feel you or a loved one has a gambling problem please call 1-877-770-7867
Louisiana Restaurants Featured on 'Diners, Drive-Ins & Dives'
More From News Radio 710 KEEL