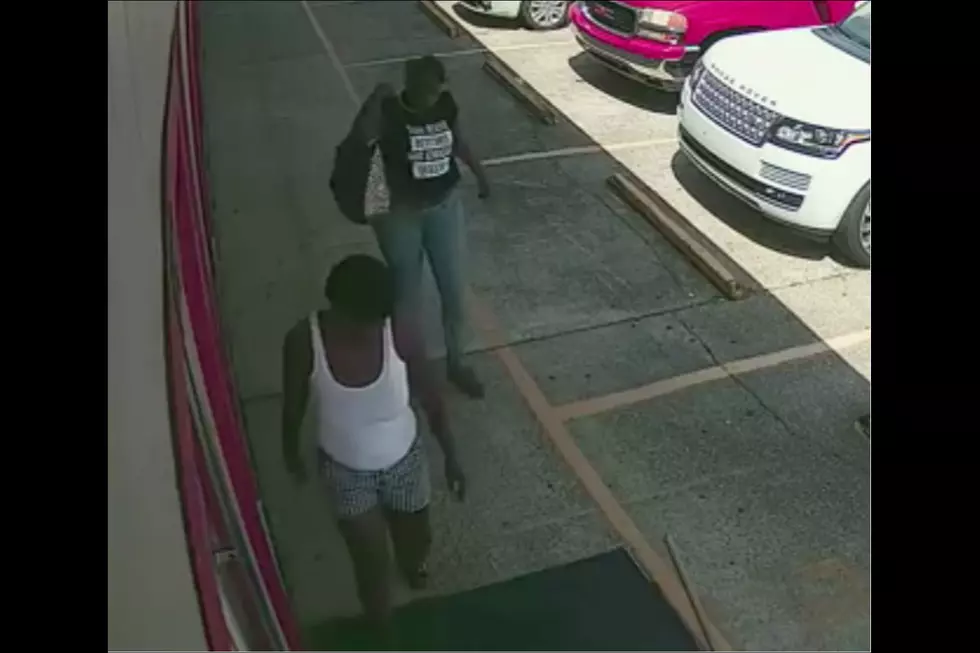 Women Wanted for Robbing Shreveport Retail Store [VIDEO]
YouTube via Shreveport Police Department
Shreveport police are looking for two women who have been linked to a shoplifting incident at a local retail store.
On July 21, police were called to Scrubs Unlimited in the 1200 block of Shreveport-Barksdale Highway, where they learned two women had entered the store, and one of them stole items while the other served as a lookout.
Afterward, the pair left in a red-colored 2002 GMC Yukon SUV. The theft was caught on surveillance video. Take a look, and call Crime Stoppers at 318-673-7373 if you recognize either woman.