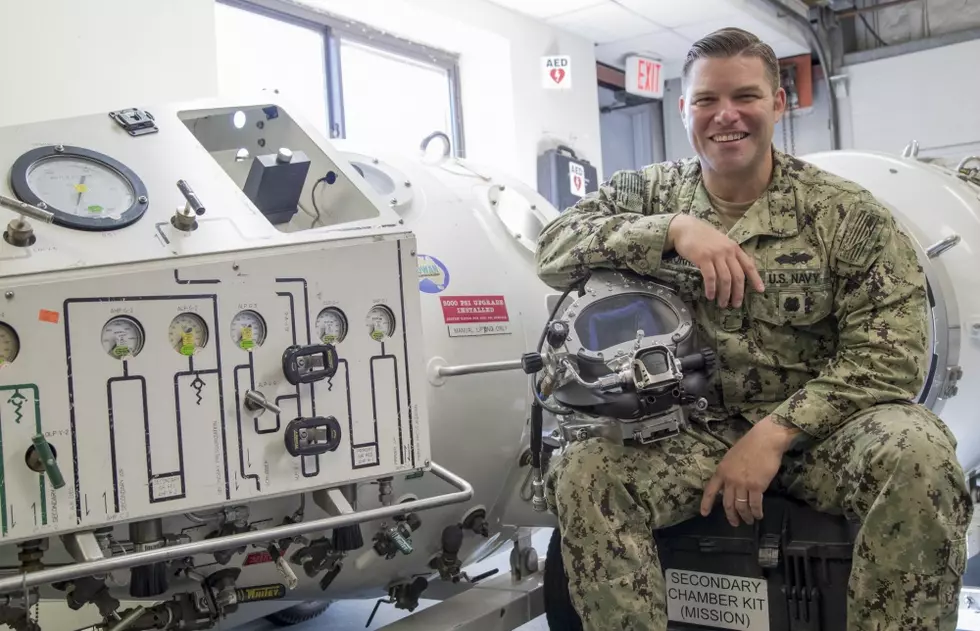 US Navy 'Diver of the Year' Is From Texarkana, Texas
Photo by Petty Officer 2nd Class Cathrine Mae Olaes
We love to feature our hometown heroes from time to time and this one has been named the Navy Diver of the Year! 
Congratulations to Builder 1st Class Joseph Hawthorne, from Texarkana, Texas, assigned to Underwater Construction Team 1, Hawthorne has been named the United States Navy Diver of the Year.
Pictured above, Builder 1st Class Hawthorne is sitting near a decompression chamber at his command on Joint Expeditionary Base Little Creek-Fort Story, Virginia.
Hawthorne was announced as the Navy Diver of the Year in a ceremony at the U.S. Naval Undersea Museum in Keyport, Washington, May 7.
Congratulations sir, your hometown is proud of you.
(U.S. Navy photo by Mass Communication Specialist 2nd Class Cat Olaes).
More From News Radio 710 KEEL