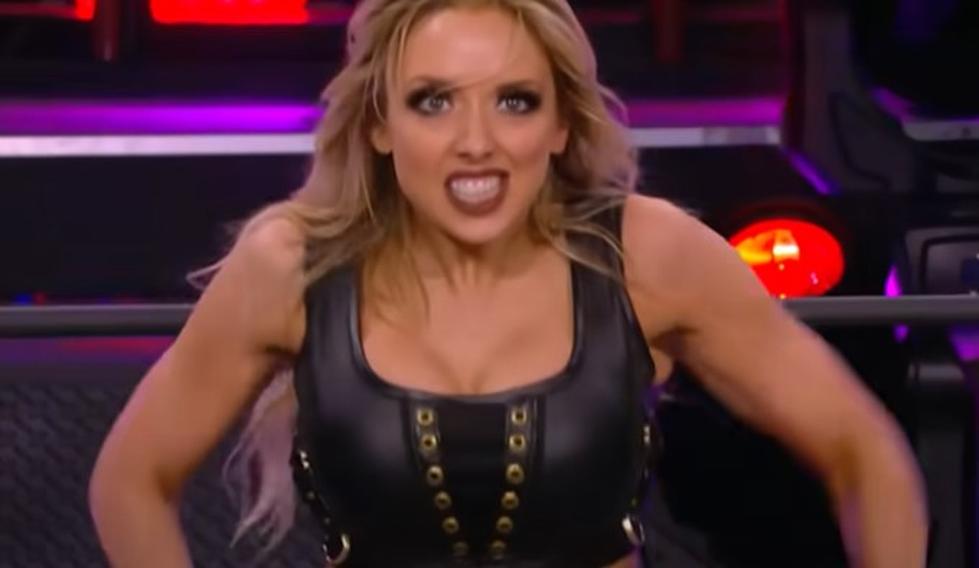 Two More AEW Wrestlers Added To Geek'd Con 2022
All Elite Wrestling via Youtube.com
Shreveport's comic con, Geek'd Con, is set to return August 19th-21st at the Shreveport Convention Center. The 2022 Geek'd Con will be the 7th show in Downtown Shreveport since 2015.
The guests for 2022 already include sci-fi megastar Natasha Henstridge, along with legendary actor Clint Howard, "Peacemaker" star Steve Agee, horror icon John Kassir, Twin Peaks star Sherilyn Fenn, and AEW stars Darby Allin, and Danhausen.
Now, there are more being added, as it was announced that All Elite Wrestling's Bunny & The Blade are coming to Geek'd Con in Shreveport!
AEW's Bunny serves as the manager for The Blade and The Butcher. But outside of being the manager for the team, she's a successful wrestler as well.
In AEW, Bunny has had some memorable matches, including an amazing street fight match with Penelope Ford where they faced Tay Conti and Anna Jay on New Years Eve. She's also challenged for the TBS Championship in recent weeks.
Before AEW, Bunny was known as Allie, and was extremely successful in promotions like Shimmer and Impact. While in Impact, Allie was a 2-time Knockouts Champion.
She was ranked #8 in the world in the PWI Female Top 50 in 2015, and #17 in their rankings in 2019.
The Blade is half of the tag team The Butcher & The Blade. The team have been involved in the AEW Tag Team Championship picture over the last few years in AEW.
But he's competed as a singles wrestler as well, including winning the NWA National Heavyweight Championship at one point.
Prior to AEW, The Blade wrestled as Braxton Sutter. He was ranked by PWI as the #139 wrestler in the world in their PWI 500 in 2017.
You can get ticket info for Geek'd Con 2022 here. You can also find information on becoming a vendor here.
History Of Geek'd Con Guests
Geek'd Con is Shreveport's biggest comic and pop culture event. Launching in 2015, the event quickly became one of the premiere comic con style events in the entire state of Louisiana.
A big part of that growth has been the celebrity guest lineups. Since the first show in 2015, the quality of guests attending Geek'd Con rivals any pop culture event of this size. From classic Star Wars stars to guests from the Marvel Cinematic Universe, Geek'd Con has welcomed the biggest names from multiple generations. Here's a look at the history of guests at Geek'd Con.
Queen of Louisiana Britney Spears Through The Years
If Britney Spears isn't the Queen of Louisiana, I don't know who is. The Louisiana native has been a pop culture icon for decades, even if the last few years haven't been the best. Let's take a look at Britney through the years...
More From News Radio 710 KEEL