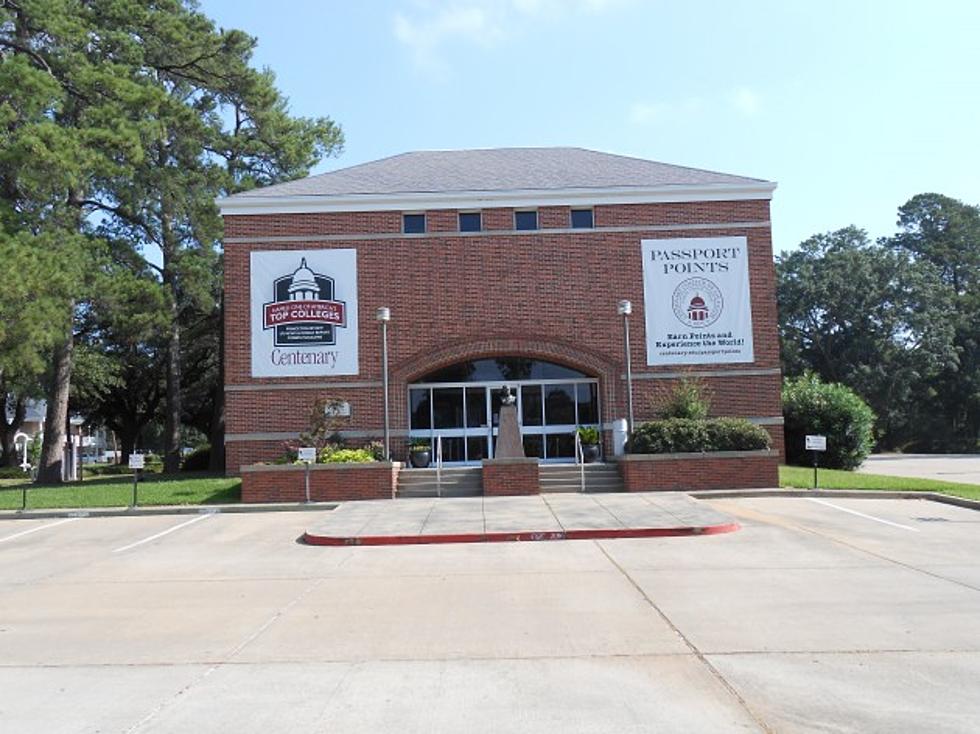 Man Killed in Shooting on Centenary College Campus
BlackBerry photo by John Lee
[UPDATE] Here's the news release we received from Shreveport police about the shooting on Centenary's campus:
Shreveport Police detectives have now released the name of the man shot and killed following a shooting on the campus of Shreveport's Centenary College Thursday evening. 
Just before 6:00 p.m. on November 20, 2014, Shreveport Police patrol officers responded to the campus of Centenary College after receiving reports that shots had been fired on campus grounds. As officers arrived at the scene, it was learned 35 year old Charles Marcus McCauley of Shreveport had been shot in an area near the college's library, following some sort of physical altercation involving a pair of unnamed Centenary College campus police officers.  McCauley was transported from the scene of the shooting, to University Health Medical Center where he was pronounced deceased a short time later. Shreveport Police Violent Crimes investigators were called to the campus, at which time they launched an immediate investigation.
Preliminary information gathered at the scene suggests campus police officers were notified of a man on the campus who was acting strangely and was perhaps armed with a weapon. As officers attempted to make contact with the man, (McCauley) a subsequent struggle ensued during which time McCauley reportedly produced a handgun. During the height of the altercation, one of the officers fired their service weapon, striking McCauley's upper body. One of the involved officers reported minor injury following the altercation and was treated by Shreveport Fire Department personnel on the scene. The investigation into the shooting, which is being led by Shreveport Police investigators, is in it's early stages and continues as authorities attempt to determine any link between the man, the college or it's students. No students or faculty were injured during the ordeal and the campus has been deemed secure.
---
A man has been killed in a shooting on the Centenary College campus.
A Shreveport police source says a man showing signs of mental instability walked on campus. He got into an argument with a Centenary police officer and attempted to pull a gun, so the officer shot him.
The suspect was taken to University Health, where he was pronounced dead. No names have been released yet.
College officials say the campus is safe and no students were involved. Nobody else was hurt.
We'll bring you more information as we get it.