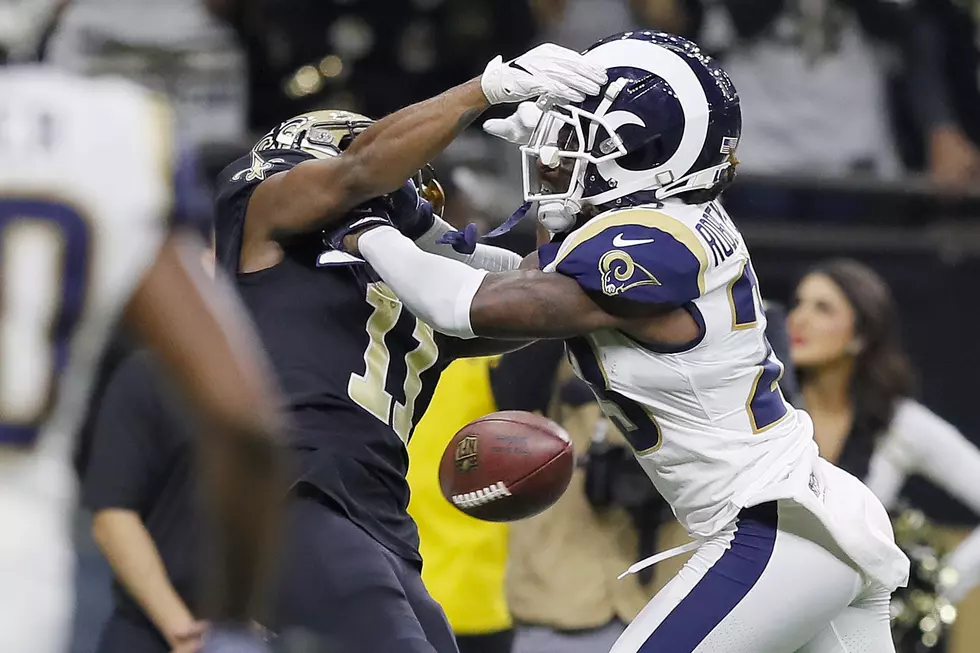 Some of 2019's Most Memorable Games Decided by Blown Calls
Getty Images
We'll remember 2019 as the year of the blown call.
Or, perhaps it would be more appropriate to say, the calls that weren't made.
Some of the past year's most notable games were marred by disputed rulings from the guys in stripes.
That includes the New Orleans Saints' loss to the Rams in the NFC championship game,.
The Saints loss will be remembered for a blatant pass interference penalty officials missed.
There was also Auburn's disputed loss to Virginia in the Final Four.
And a major penalty that cost the Vegas Golden Knights in Game 7 of the NHL playoffs.
More From News Radio 710 KEEL