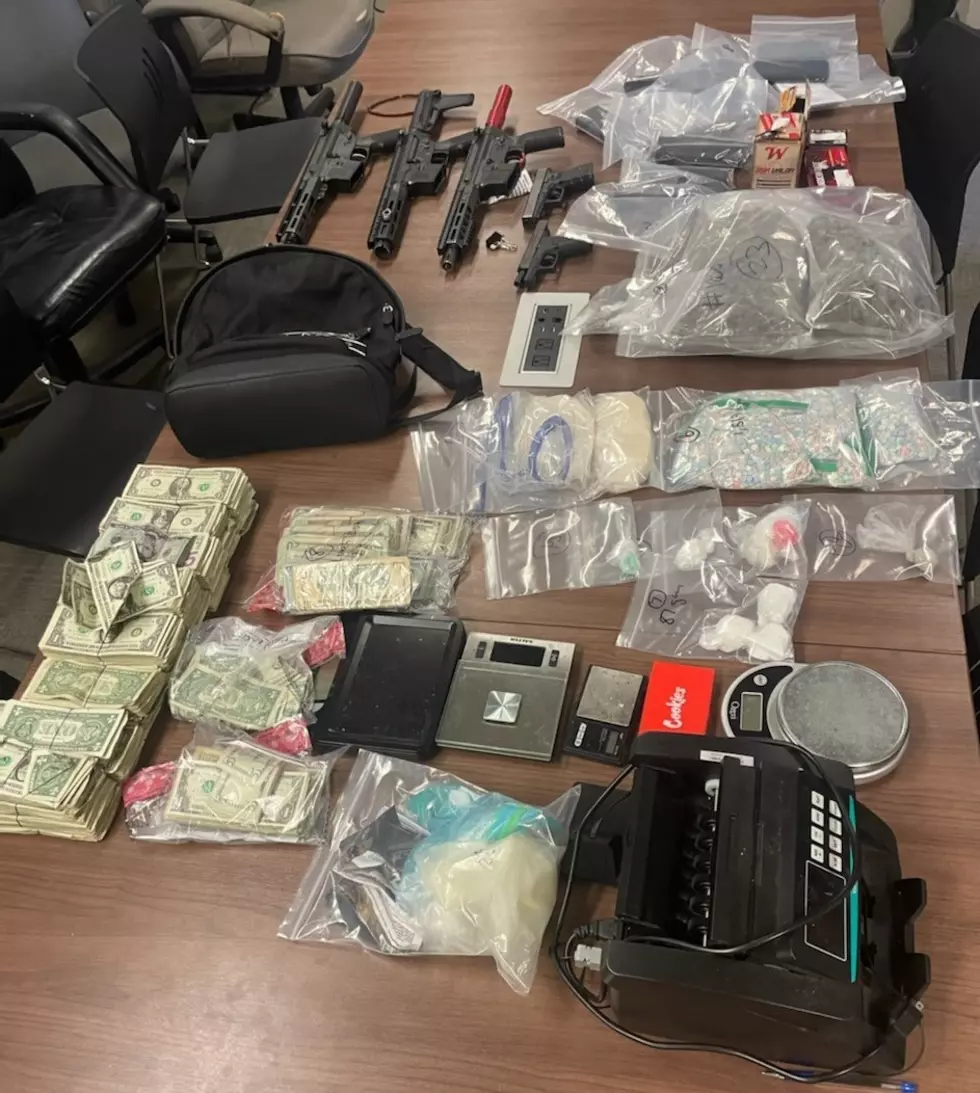 Shreveport Drug-Bust Leads to Discovery of Stolen Guns
Christopher Bordelon-SPD
On July 15th, 2022, members of the unit conducted an investigation in the 2700 block Waggoner Avenue leading to the seizure of:
-3.5 pounds of Methamphetamine tablets
-1.7 pounds of Marijuana
-1.5 pounds of Methamphetamine
-196 grams of cocaine and 8 grams of Xanax.
Five firearms, two of which were reported as stolen were also seized from the residence. Joseph Taylor (02/25/1990) and Tristan Pryor (11/05/1995) were arrested and charged with numerous felonies. The stolen firearms will be returned to the rightful owner after prosecution of the case. The other seized weapons will be destroyed if determined by the court to have been used to facilitate narcotics activity.
Texas State Fair Food Finalists - Would You Eat These Specialties?
Officers Killed in the Line of Duty in Northwest Louisiana
Sadly there have been hundreds of Officers killed in Louisiana. Even more shocking, a lot of officers have perished in our region. More than 20 officers have been killed in the in the Shreveport area alone.
The Officer Down Memorial Page
tracks all of the officer deaths across the nation. Here's a list of all officers who died in the line of duty in Northwest Louisiana.
Shreveport 2022 Homicides
More From News Radio 710 KEEL