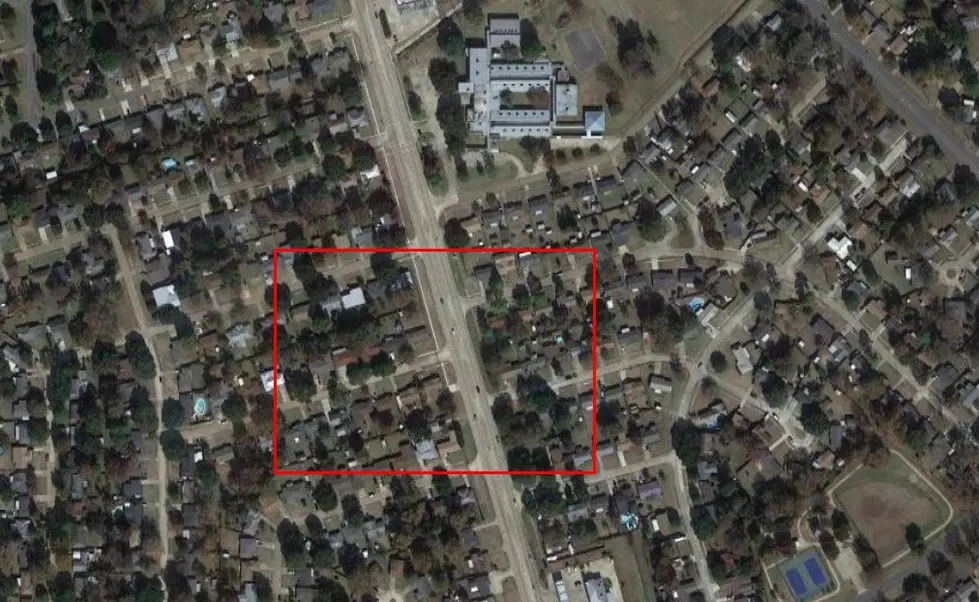 Shooting Near A Bossier School Leaves One Dead, One Injured
Maps.Google.com
The day before students are set to return to class in Bossier Parish, shots rang out near an elementary school this afternoon. The shooting has left one person dead, and one injured.
According to a report from KSLA, the call came into emergency services about 1:30pm on Tuesday, August 9th. In the middle of the afternoon, in the 1800 block of Airline Drive, one of Bossier's busiest roads. In fact, KSLA reports that evidence markers could be seen on Airline Drive, near R.V. Kerr Elementary School. Where students will be back in class at the time of this shooting, as of tomorrow.
Bossier City Police have confirmed that both victims were males, and that they believe this was the result of "ongoing dispute" between one of the victims and a suspect in the shooting. Bossier Police also say they now have multiple suspects in custody.
According to a release from Bossier Police, they do not believe there is any ongoing danger to the public related to this case.
KSLA goes on to say that their crew witnessed two ambulances leave the scene with police escorts. The Bossier City Police Department confirmed to their crew that two people were shot, and one was killed.
Police told reporters that they believe one car pulled up along side of the other, and opened fire on the car.
Even though students were not present at R.V. Kerr Elementary School today, faculty and staff were present. Today is listed by Bossier Parish Schools as a "teacher in-service" day on their district calendar.
What Are the Worst Intersections in Shreveport?
Here are the most likely places to crash in Shreveport
What Are the Most Popular Specialty License Plates in Louisiana?
Military service still dominates the requests for specialty plates in the state, but the top 2 plates are for different reasons.
More From News Radio 710 KEEL