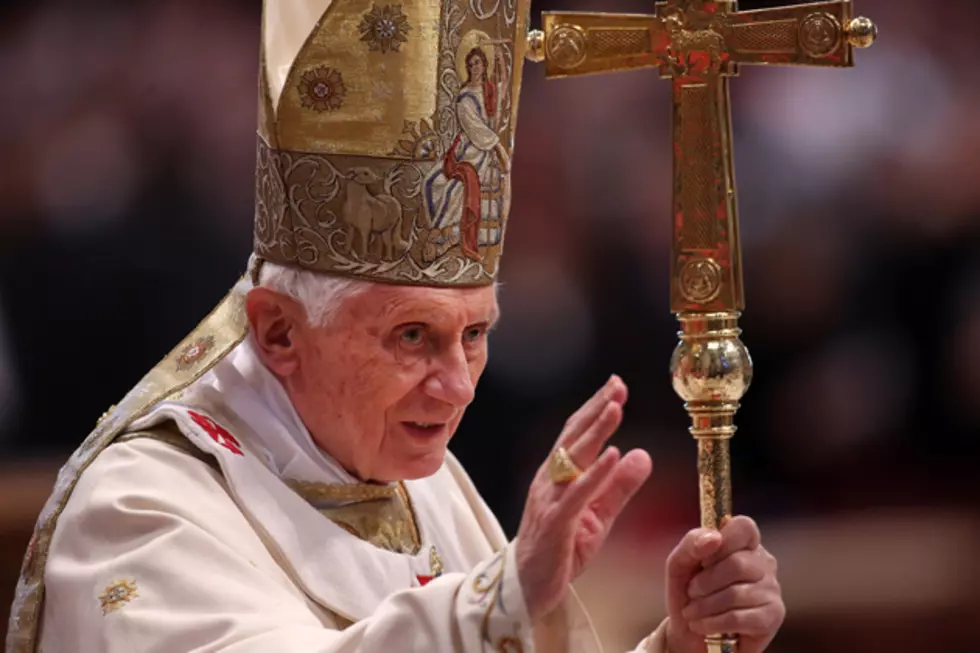 What We Know About Pope Benedict's Resignation
Franco Origlia/Getty Images
In stunning news, Pope Benedict XVI announced Monday morning from the Vatican that he will resign his position as head of the Catholic Church, effective on February 28. This has already set off a flurry of speculation, largely because no pope has voluntarily done so since the year 1415.
The news is still coming in, but here's what we know so far:
Pope Benedict, the former Cardinal Joseph Ratzinger, was elected in 2005 at the age of 78. Now 85, questions about his health have been following him for some time now. In his announcement, he cited his physical condition: "I have come to the certainty that my strengths, due to an advanced age, are no longer suited to an adequate exercise" of his position.
His resignation due to health would be consistent with his past statements. When the previous pope, John Paul II, was getting sicker toward the end of his papacy, then-Cardinal Ratzinger said  that if John Paul "absolutely cannot do it anymore, then certainly he will resign."
Questions about the ongoing sexual-abuse scandals across the globe have plagued Benedict's years as pope, even leading many to call for his resignation as recently as 2010 over his role in what they see as greater concern for protecting the church than seeking justice. Surely some will now wonder if his announcement today is related to that.
There is no obvious front-runner at the moment for the next pope, much like the situation in 2005 prior to Benedict's election. In the next few days, we will likely hear about many possible candidates. A major question will be whether the church will continue in the highly conservative direction Benedict led, or take a more liberal tack, possibly electing a non-European pope.
This post will be updated as events develop.