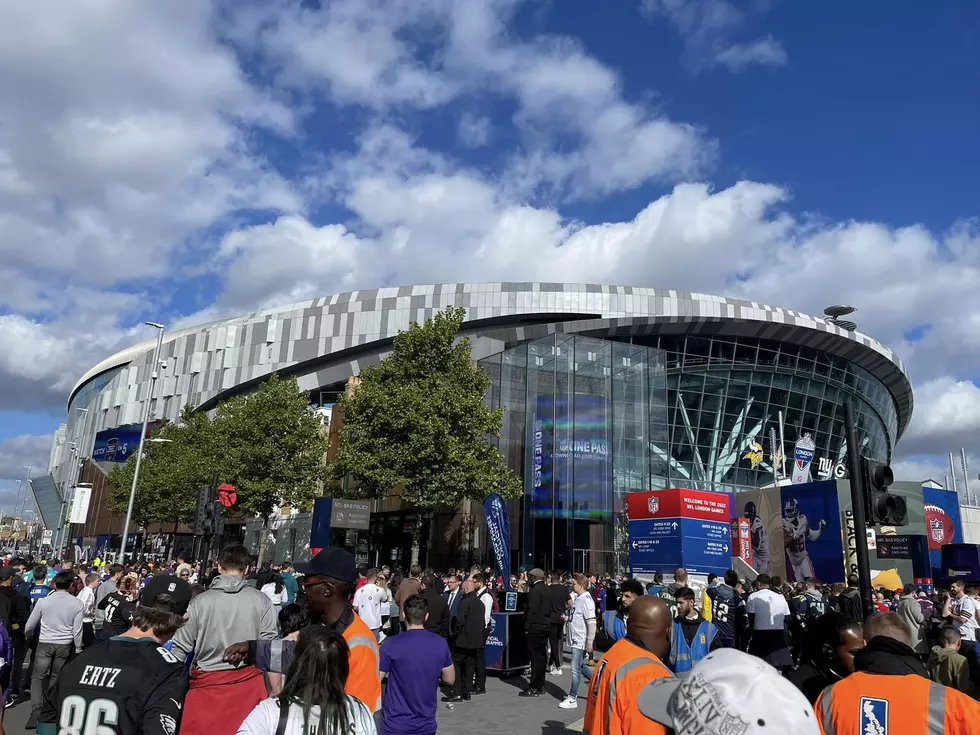 Pics From The Saints London Game From A Local Louisiana Fan
Photo Credit: Jason and Lisa Mathews
It wasn't the exact results on the field that New Orleans Saints fans had hoped for, but the atmosphere for the game appeared to be unmatched. Because this wasn't just any Minnesota Vikings vs New Orleans Saints game, the game was played in Tottehnham Hotspur Stadium in London.
Meaning that it was essentially a once-in-a-lifetime trip for Saints fans. OK, we know that the Saints have played in London before, but for most Saints fans, this is still a once-in-a-lifetime opportunity.
But again, the game results wasn't want Saints fans hoped for on the field, as they lost to the Vikings 28-25. Even though Tottehnham Hotspur Stadium is known for kicking, Saints' kicker Wil Lutz wasn't able to hit a 61-yard field goal to tie the game at the end. Which wasn't an unrealistic kick either, Lutz had already hit a 60 yarder, and the last one from 61 yards actually hit the crossbar and bounced out.
The Saints came into the London game short on star players due to injuries. They were missing starting QB Jameis Winston, WR Michael Thomas, and RB Alvin Kamara. Not to mention injuries on their offensive line. So having a chance to tie the game at the very end, with all those injuries, wasn't as bad as it could have been.
Then again, with a spectacle like a London game for the Saints, it wasn't all about the outcome on the field. Jason and Lisa Mathews of Benton got to enjoy the game and all of the atmosphere after traveling to London. They were kind enough to share their experience with us, through pictures. Even though their team lost, it still looks like it was an incredible experience for Saints fans.
The Saints' London Game Through The Eye of Louisiana Fans
More From News Radio 710 KEEL