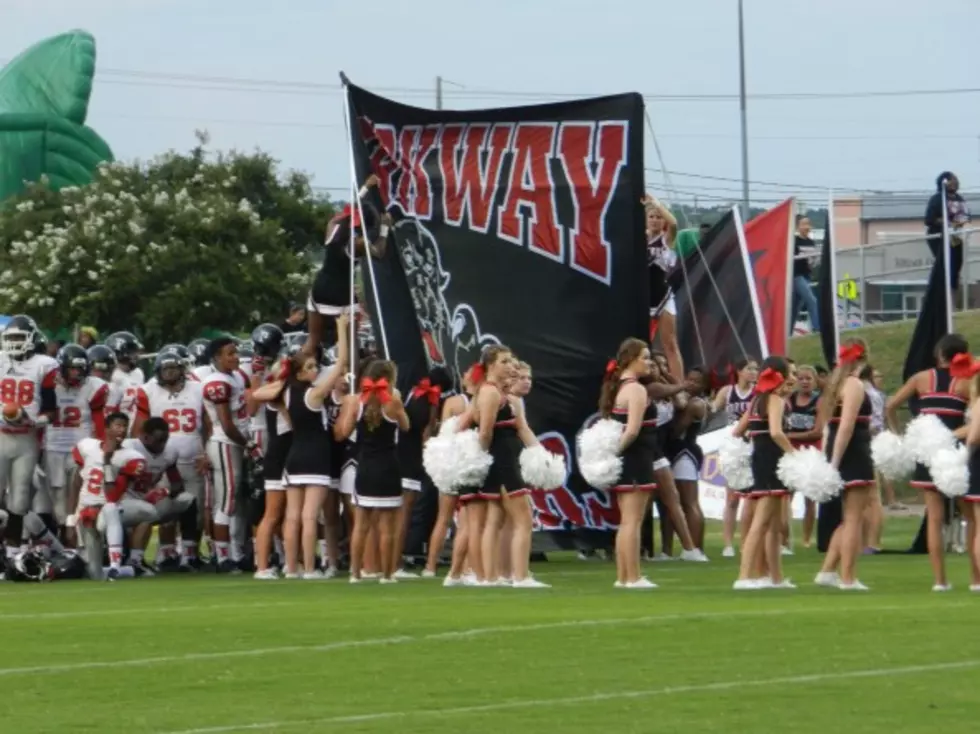 Opening Week of High School Football Features Loads of Great Games
Photo by Julie McCoy
It's back again! Those Friday night lights have returned! And with everyone playing their games only on Friday this week, traffic around most of our high school football stadiums is guaranteed to get a little crazy at times, but it's so worth it with a full compliment of incredible games this week!
The Byrd/Brother Martin and Northwood/Mansfield games should prove to be a couple of the biggest events of the night, but several of the match-ups will provide fans with some awesome gridiron action.
Here's the full schedule of all of this week's games.
| | | |
| --- | --- | --- |
| Airline | 9/6/2019 7:00:00 PM | Ouachita Parish |
| Benton | 9/6/2019 7:00:00 PM | Oak Grove |
| Bossier | 9/6/2019 7:00:00 PM | Madison |
| Byrd, C.E. | 9/6/2019 7:00:00 PM | Brother Martin |
| Calvary Baptist | 9/6/2019 7:00:00 PM | Rayville |
| Evangel Christian | 9/6/2019 7:00:00 PM | Magnolia School of Excellence |
| Haughton | 9/6/2019 7:00:00 PM | Red River |
| Huntington | 9/6/2019 7:00:00 PM | Plain Dealing |
| Lakeside | 9/6/2019 7:00:00 PM | Lincoln Preparatory School |
| Loyola Prep | 9/6/2019 7:00:00 PM | Cedar Creek |
| North Caddo | 9/6/2019 7:00:00 PM | Homer |
| North DeSoto | 9/6/2019 7:00:00 PM | Natchitoches Central |
| Northwood - Shrev. | 9/6/2019 7:00:00 PM | Mansfield |
| Parkway | 9/6/2019 7:00:00 PM | Minden |
| Ringgold | 9/6/2019 7:00:00 PM | Lakeview |
| Southwood | 9/6/2019 7:00:00 PM | Pineville |
| Washington, B.T. | 9/6/2019 7:00:00 PM | Carroll |
| Woodlawn - Shrev. | 9/6/2019 7:00:00 PM | Richwood |
| North Webster | 9/6/2019 7:30:00 PM | Haynesville |
More From News Radio 710 KEEL