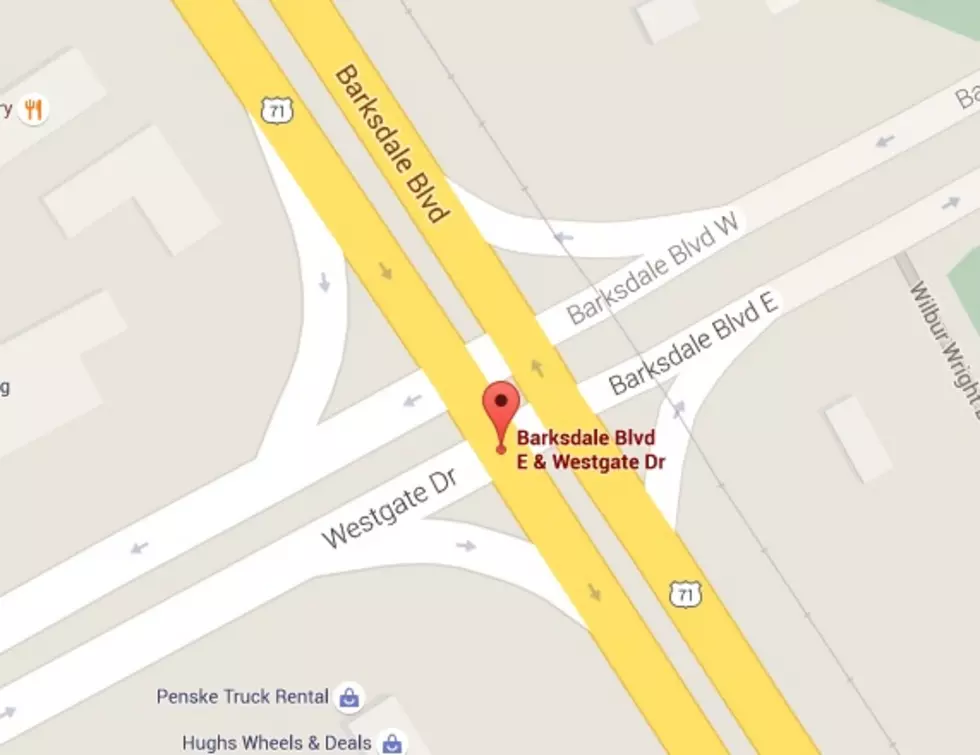 [UPDATE] Officer-Involved Shooting Overnight in Bossier City
Google Maps
[UPDATE]  The intersection of Barksdale and Westgate is now reopened.
[ORIGINAL STORY]  A Springhill man is wounded after allegedly pulling a gun on a Bossier City police officer.
The incident happened at around 2:30 this morning at the intersection of Barksdale Boulevard and Westgate Drive. An officer had stopped a Chevy Camero with two men inside.
As the officer was walking up to the car, the passenger, identified as 20-year-old Malik Wortham, pointed a handgun at him. The officer pulled his service weapon and fired, hitting Wortham once. Wortham was taken to University Health, where he's listed in critical but stable condition. His wound isn't believed to be life-threatening. The officer wasn't injured.
Once he's released from the hospital, Wortham faces charges of attempted first degree murder and being a convicted felon in possession of a firearm.
The Camero's driver, 17-year-old Nathan Birdwell of Sarepta, was charged with marijuana possession after officers found suspected pot inside the car.
Per departmental policy, the officer has been placed on paid administrative leave pending investigations by the Internal Affairs and Criminal Investigations Divisions. The officer's name is not being released right now.
Police had the area where the shooting happened blocked off for much of the morning, but say it should open back up soon.