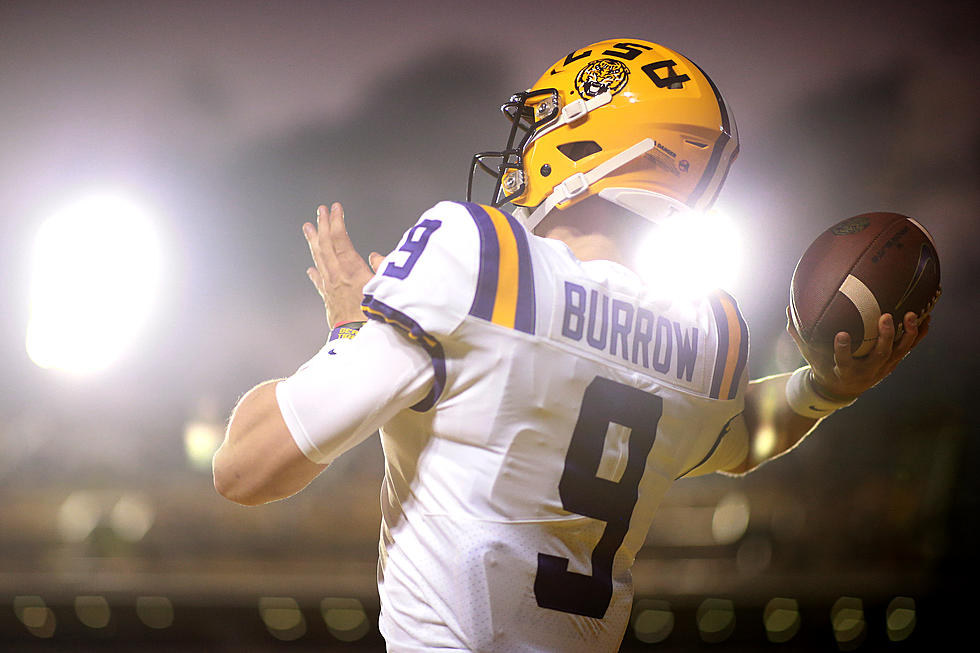 LSU Beats Clemson 42-25, Wins National Championship
Sean Gardner/Getty Images
In the fourth quarter, the band played "Neck"...
Joe Burrow, Coach Ed Orgeron, and the LSU Tigers were in command, and about to win a National Championship in the heart of New Orleans. The Tigers were on top of Clemson, the defending National Champions, and didn't look like they were about to give an inch.
LSU ended up beating Clemson 42-25, capping off a perfect 15-0 record, and winning another National Championship for LSU. Their first under Orgeron.
In the process, Burrow, the Tigers' Heisman Trophy winning quarterback, broke the single season record for Most Passing Touchdowns in a Season of 58. The record was previously held by Hawaii's Colt Brennan. Burrow matched the record on a touchdown pass to Thad Moss, only to break it at 59 a few passes later. Ultimately, Burrow ended the night with another touchdown, setting the new record at 60.
CBS Sports Tweeted what we're all thinking after tonight:
Bossier City's Terrace Marshall, Jr got in on the scoring action in the National Championship game as well...
More From News Radio 710 KEEL