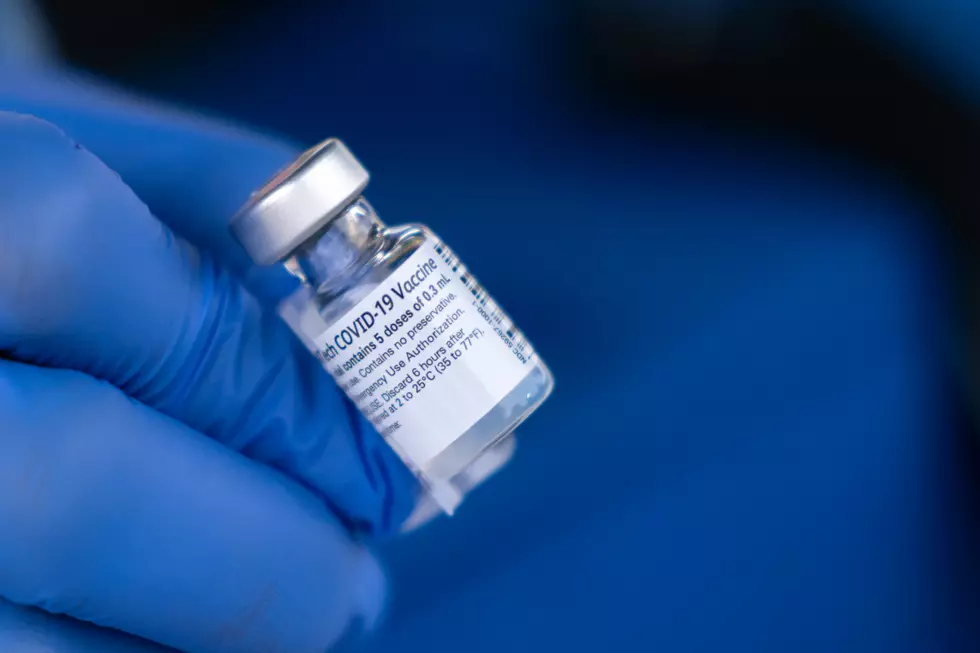 Louisiana COVID Vaccine Rates Accelerating
Photo by Sean Rayford/Getty Images
The biggest COVID-19 vaccine news of the day around the world was that the AstraZeneca vaccine has been shown to be safe and effective in their US Trials. This will be the fourth safe and effective vaccine to fight COVID-19 in the United States.
But at the current pace of vaccinations around the country, that might not be needed to break free of the pandemic. Especially in Louisiana.
Looking at the latest vaccination information from the Louisiana Department of Health, the state of Louisiana may be approaching some level of "herd immunity" with it's adult population. The approach to "herd immunity" isn't entirely based on vaccination rates, but rather the combination of vaccine efforts and COVID-19 recoveries. Something that former FDA Commissioner Dr. Scott Gottlieb has been advising to consider.
Dr. Gottlieb told CNBC this month that we're likely missing positive tests for 75% of those who've been infected with COVID-19 in the US, which means there's a large piece to the puzzle that we can't see right now. Using that metric, he estimates more than 50% of the country has some level of "herd immunity" between natural anti-bodies and vaccinations.
That math seems to be reflected in Louisiana as well, where cases and hospitalizations have been drastically declining since early January. Which is likely going to continue as vaccination rates accelerate in the state.
Looking at the growing rates of COVID vaccines in Louisiana since January, you can see how quickly the vaccinated percentages of the public have been accelerating:
1/1 -
Initiated - 1%
Done - 0%
1/22 -
Initiated - 5.9%
Done - 0.9%
2/1 -
Initiated - 7.3% (growth of 6.3% in one month)
Done - 1.2% (growth of 0.3% in one month)
2/22 -
Initiated - 12.1% (growth of 6.2% in one month)
Done - 6.3% (growth of 5.1% in one month)
3/1 -
Initiated - 14.1% (growth of 6.8% in one month)
Done - 7.3% (growth of 6.1% in one month)
3/22 -
Initiated - 22.7% (growth of 10.6% in one month)
Done - 13.2% (growth of 6.9% in one month)
Of these numbers, the rate of initiated vaccines steadily rose at a rate of about 6%, before jumping through March to a rate of almost 11% growth. The rate of completed vaccines haven't grown at the same rate, but has also had steady month-to-month increases. Both have been accelerating over the last 90 days, and will continue to as vaccine shipments to the state continue to grow.
At the current vaccine rate, more than 33% of Louisiana adults have initiated their COVID vaccines. While almost 20% of adults in the state have completed their COVID vaccines. These numbers a even higher when you look at the groups that are most "at risk" of severe outcomes from COVID.
Louisiana has seen more than 72% of those 70-years-old and above initiate vaccines, with almost 60% completing their vaccines. For those ages 60 to 69, about 50% have initiated vaccines, with more than 25% completing their vaccines. These age groups are incredibly important to the state's battle against COVID, because roughly 95% of all COVID deaths in the state have come from these age groups. The more vaccine these age groups utilize, the faster the numbers of hospitalizations and deaths in the state will decline.
Read More: Biggest Box Office Movies Filmed in Shreveport
More From News Radio 710 KEEL