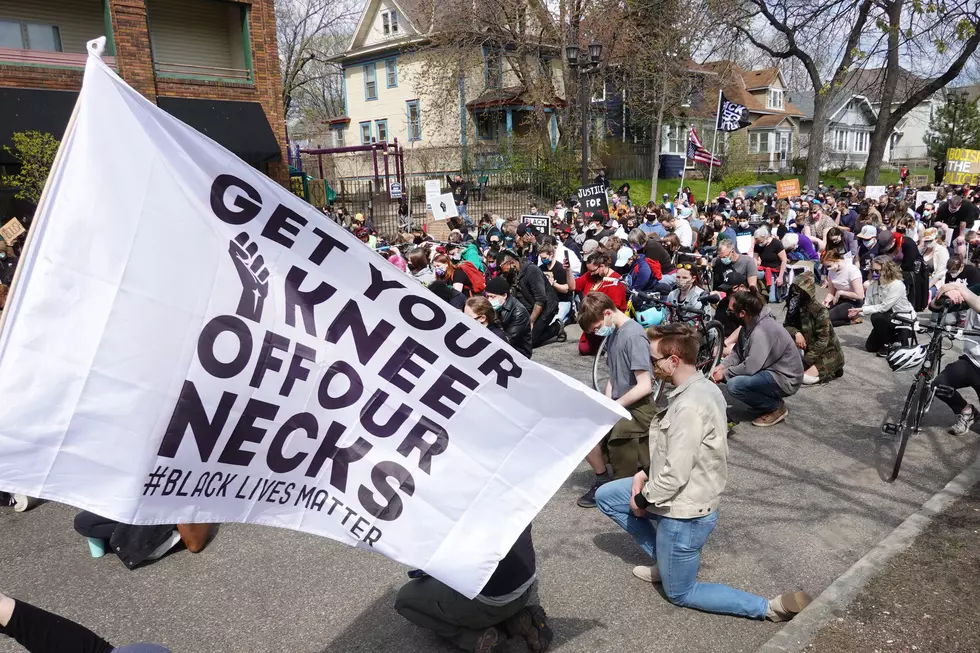 Jury Now Deciding Fate of Derek Chauvin
Getty Images
Attorney's in the trial of former Minneapolis police officer Derek Chauvin finished closing arguments on Monday  following weeks of testimony as the nation braces for a verdict while jurors deliberate.
Attorneys from both sides are seeking to distill three weeks of testimony in order to convince jurors to acquit or convict Chauvin on second- and third-degree murder and manslaughter charges in the death of George Floyd on May 25, 2020. Jurors in Hennepin County District Court first began hearing testimony in the case on March 29.
The deliberations come amid heightened safety concerns after a National Guard and Minneapolis Police Department neighborhood security team was fired upon over the weekend in a drive-by shooting.
Meanwhile, no team members were seriously injured in the drive-by shooting on Sunday. Two National Guard members sustained minor injuries from the incident. One Guardsman sustained an injury from shattered glass requiring additional care and was taken to a local hospital, according to a 
statement
. The other Guardsman received only superficial injuries.
The Minnesota National Guard is activated as part of Operation Safety Net, a joint effort among the Minneapolis Police Department, Hennepin County Sheriff's Office, the state of Minnesota and local jurisdictions to protect people, freedom of speech and property during the Chauvin trial as well in as the aftermath of the police-involved shooting of 20-year-old Daunte Wright in Brooklyn Center.
A lawyer defending Derek Chauvin cited Rep. Maxine Waters', D-Calif., comments to Minnesota protesters over the weekend in court on Monday.
"And now that we have [a] U.S. representative … threatening acts of violence in relation to this specific case, it's it's mind boggling to me to have," Attorney Eric Nelson said, as he attempted to argue that the jury may have been unduly influenced by external factors.
Judge Peter Cahill said that he wished elected officials would stop referencing the case "especially in a manner that is disrespectful to the rule of law" so as to let the judicial process play out as intended.
He added, however, that he did not believe the comments unduly influenced the jury as they had been told not to watch the news.
Waters urged protesters in Brooklyn Center, Minnesota, where Duante Wright was recently shot by a police officer, to "stay in the street" as she joined the protests on Saturday and violated the local curfew.
"We've got to stay in the street and we've got to get more active, we've got to get more confrontational," Waters said, referencing a scenario where Chauvin is not convicted. "We've got to make sure that they know that we mean business."
KEEP READING: See changes enacted since George Floyd's death
More From News Radio 710 KEEL