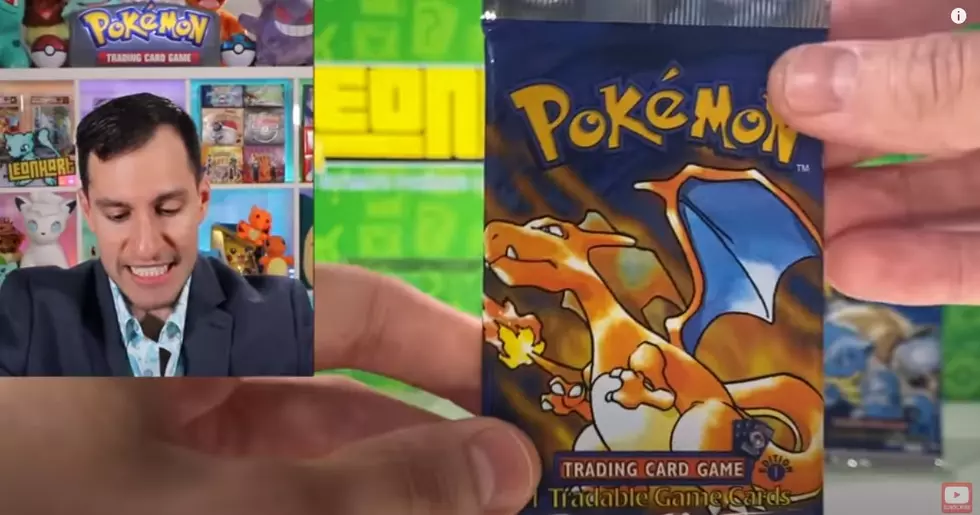 Texas Streamer Opens Three $10k Packs Of Pokemon Cards
Leonhart via Youtube.com
My mind was blown when I watched trading cards from my childhood sell for more than most homes. Earlier this year, and unopened box of 1st Edition Pokemon cards sold for almost $200,000. That really got to me, because I had that exact box in the past.
Then I started looking at the loose cards from that era that were selling online. With some single cards selling for more than $50,000 each. Again, cards that I had when I was younger.
So I dove in headfirst. I had to see what was going on with all the cards from my childhood. That's when I stumbled upon the Youtube channel of a former lawyer in Dallas, who was able to quit his lawyer gig to become a full-time Pokémon card streamer on Youtube.
On his channel, he opens tons and tons of Pokémon cards. Everything from brand new stuff, to original 1st Edition. He also talks about the state of the Pokémon collecting community, and raises a lot of donations for great causes.
And this is serious business by the way, his channel has more than one million subscribers.
One of the recent videos he posted, the one to celebrate his one million mark actually, showed him opening multiple packs of the most expensive Pokémon cards you can get. He opened three packs of 1st Edition Pokémon cards, each valued at around $10,000.
So was he able to make his money back? What if I told you...yes...
Better start digging through those old Pokemon cards to see if you have a down payment for a house in Charizards...
Pics Of Bossier City Native Jared Leto's Met Gala Cat Outfit
The 10 Most Stolen Vehicles In Texas By Make and Model
According to the National Insurance Crime Bureau annual "Hot Wheels" report, these were the most common vehicles stolen in Texas.
KDAF-TV
broke the data down to the specific year for each one too. Here's what they found.
38 Pics From Taylor Swift On The Eras Tour
More From News Radio 710 KEEL