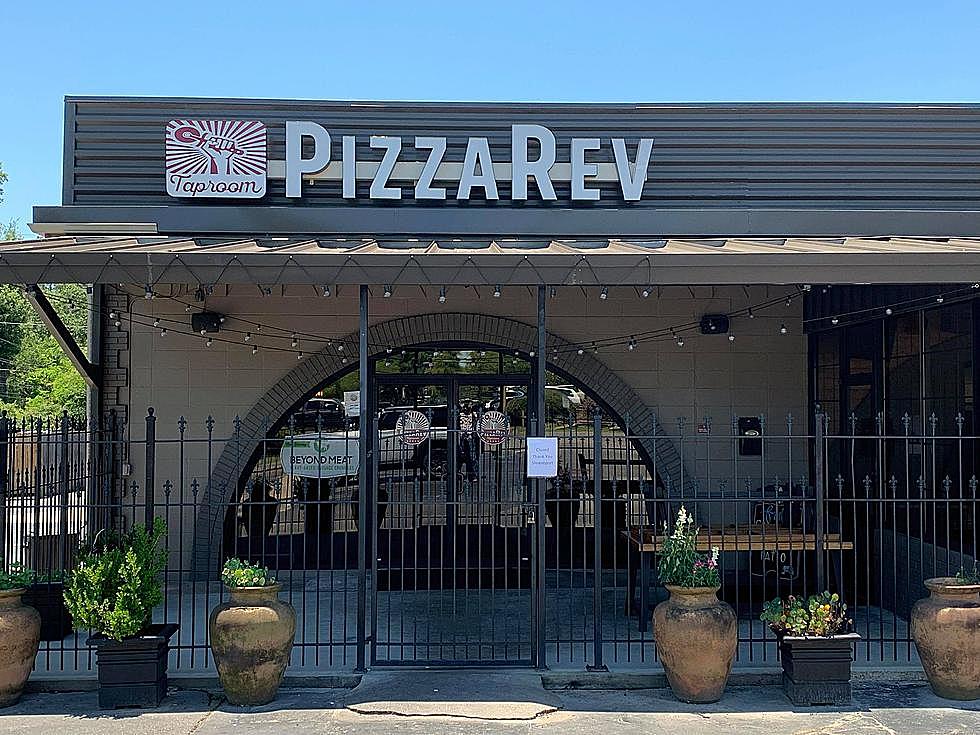 Former PizzaRev Restaurant Back To Life In Shreveport
TSM Photo
Just a few weeks ago, Shreveport residents were shaken when local favorite restaurant Pizza Rev suddenly shut down.
But this specific closure does not appear to be a Shreveport-only issue for PizzaRev. The California-based company had over 200 stores at one point, but shut most down during the pandemic. In fact, the Shreveport PizzaRev was one of the last 13 locations still operated by the brand.
The Shreveport location was one of only 4 PizzaRev locations outside of California that was still in operation. The others were located in Virginia Beach, VA, Sioux Falls, SD, and Deer Park, NY.
But none of that matters now, because it's time to welcome Line Ave. Pie and Brew Co.
You can check out the menu that the new restaurant posted on their social media here, and see some familiar sounding favorites...
Some of the items on the new menu, like the Luau Pizza, is definitely going to get some attention. The thing that will probably draw the most eyes right away are the Bacon and Balsamic Deviled Eggs on the appetizer menu.
Now all of this menu info has come off their social media, but there are some key details that are missing. At the time of this writing, there's no date posted for when we can expect Line Ave. Pie and Brew Co. to fully open. But the fact that a page is up, and we've put our eyes on a menu are both very good signs.
We may not have PizzaRev back, but it looks like we've got some really cool things on the way.
IMDB's 5 Highest Rated Actors Born In Shreveport
These are the top actors who were born in Shreveport, ranked by IMDB's STARmeter in early 2021.
Comic Book Movie Stars Who Have Worked In Shreveport
We utilized
IMDB's filming location database
to help put this together. However there is one movie listed there that we didn't include. IMDB lists X-Men Origins: Wolverine on their Shreveport list, but we struggled to find citing for this. So we just left it off. Some of these stars weren't in comic book "movies" specifically. But we counted the Netflix Marvel shows, and MCU Disney+ shows as well.
More From News Radio 710 KEEL