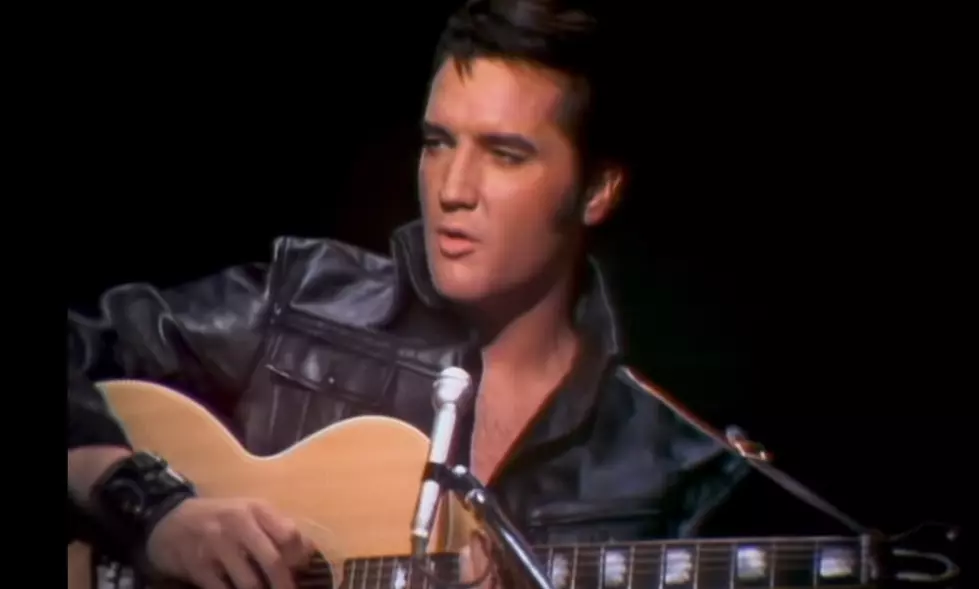 Elvis' '68 Comeback Special' Turns 51
via Elvis Presley YouTube
December 3, 1968 was a major day in music history. The 'King of Rock n Roll' Elvis Presley, after a 7 year hiatus, returned to the music that made him famous. Before the NBC special, Elvis' last musical performance was March 25th 1961 to benefit the construction of the USS Arizona Memorial in Hawaii. Following that benefit concert, Elvis shifted his career from music to the movies.
However, after 7 years, Elvis grew tired of getting less than quality movie scripts and being away from the musical scene. So, Elvis being Elvis wanted to re-launch his musical career in grand fashion...by starring in a musical TV special on NBC.
With Elvis being out the game so long, assembling a band for the performance took some work. Presley re-hired some of his original band: DJ Fontana (Shreveport guy) and Scotty Moore. The rest of the band were session musicians. When particular session musician Elvis wanted was none other than another 'Shreveport guy' James Burton. However, Burton turned down the job because he was working with Frank Sinatra. Burton would join Elvis the next year when Elvis tapped Burton to round up and lead the Takin' Care of Business Band.
Elvis was reportedly extremely nervous during the first of four hour long recording sessions in front of live crowds but after the first one was done, he was able to run through the set with ease. He performed his songs and traded jokes with his companions as the session progressed
Another fun fact that you may not know about the '68 Comeback Special is about Elvis' leather suit. According to reports of the historical show, staff had to carefully remove the sweat-soaked leather suit after the first performance because it got stuck to Presley's skin. To get it ready for the next show, they had to hand wash it and blow dry it to have it ready for the next performance.
The 4 hours of tape was edited down to a tight 50 minutes. And needless to say, Elvis' comeback was a HUGE success. It placed first in the Nielsen television ratings for the week ending on December 8, 1968, displacing Rowan & Martin's Laugh-In which dropped to the second position. 42 percent of the total television audience viewed it, making it the most watched show of the season. The special's soundtrack was released shortly after. It became a huge success as well and was certified gold by July 1969.
The historical significance of this show is HUGE. It re-launched Elvis' musical career, led to a long run of hit records and once again made him a household name. The Special itself highly influenced every other television musical special and was the creative basis for MTV's Unplugged show several decades later.
More From News Radio 710 KEEL