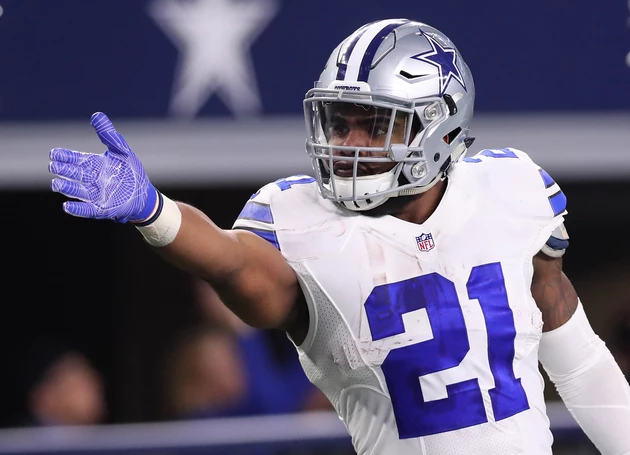 Cowboys' Ezekiel Elliott's St. Patrick's Day Antics Call for a Flag on the Play
Tom Pennington, Getty Images
Let's just say Zeke may have recreated the "Justin Timberlake/Janet Jackson Super Bowl Halftime Show Blunder."
How great of a year was the Cowboys' last season? How great was it to see two rookies lead the way? One of them being Ezekiel Elliott. What's not so great is seeing someone we admire so much on the field for his class, show us something not so classy. It's hard to see someone we have placed on a pedestal show us that it was our mistake to put them there in the first place. We're all human. We should be merciful to one another for this reason.
Unfortunately, everyone wants to gain from someone else's misfortune.
We saw this displayed last weekend in Dallas during the St. Patrick's Day parade on Greenville Avenue. Of course, Ezekiel Elliott should be there celebrating with his team's city. He is a part of the Dallas scene now and we love that he is. There's just one thing you have to remember, especially when you're in the limelight...
People are always watching and filming.
Ezekiel Elliott was caught pulling down the top of a female party-goer. In the videos, obtained by TMZ (of course), you can clearly tell that she was more than willing to do the deed herself however, that doesn't excuse Zeke's offer to help. It hurts me to see him do something like this and it's a hard lesson to learn, but we've still got to throw a flag on this one.
Illegal use of the hands. Offense. 15-yard penalty and a sit down with Jerry Jones regarding on and off the field conduct.
More From News Radio 710 KEEL