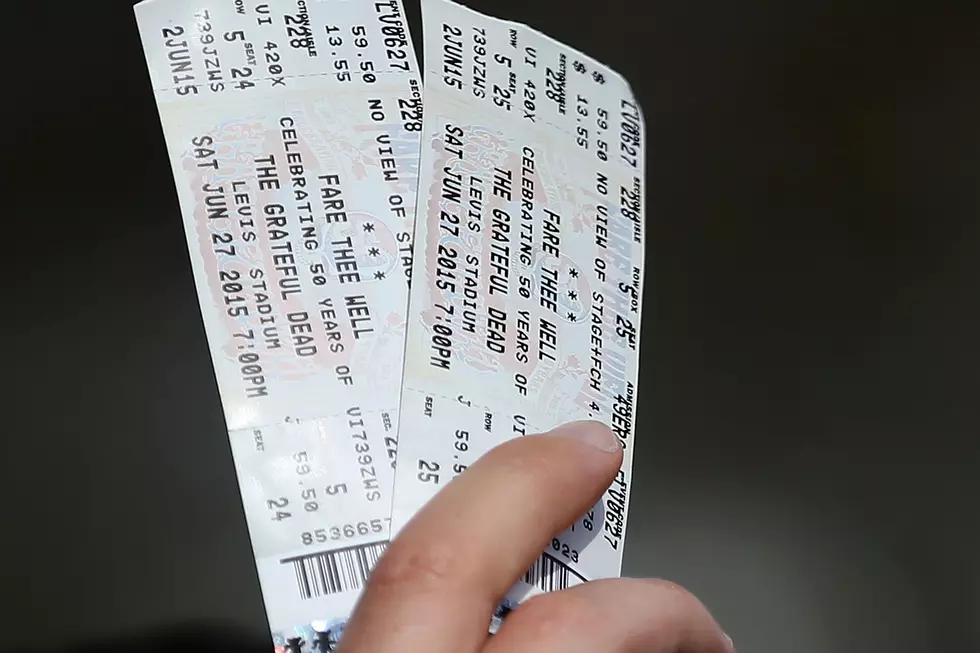 Concert Promoter's "No Vax Tax" Raises Ticket Prices Fifty Times
Justin Sullivan, Getty Images
A concert promoter in Florida has caught a lot of attention as he tries to cash in on the return of concerts after the COVID-19 pandemic.
New CDC Guidelines, and local government changes, have allowed many public events to return. Including sporting events, movie theatres, expos, and of course concerts. The return to concerts have seen all shapes and sizes, from massive festivals relaunching for 2021 to arena tours hitting the road again. Even small scale shows are coming back, like shows at VFW halls.
Which is exactly what's happening in Florida. According to WFTS-TV, concert promoter Paul Williams will be bringing a small show to a St. Petersburg area VFW hall in June. The show will feature small bands, and likely a modest crowd. But as he sells tickets, he's looking to rake in some cash.
Tickets for the show will be $18 in advance, $20 at the door, or $999.99 if you cannot provide a COVID-19 vaccination card.
Yes, ticket prices will be bumped up 50-fold if you cannot provide a COVID vaccine card as you purchase your tickets. This could end up causing a lot of issues.
First are fans who cannot get the COVID vaccine because they've had COVID too recently. Which is the exact circumstance that a fan WFTS-TV spoke to.
Second would be potential legal issues with the State of Florida. Governor Ron DeSantis has already signed an Executive Order banning "vaccine passports" in the state, and some are questioning if this approach runs against that order. Though no ruling has been made.
Third, as University of South Florida Health Care Vice President Jay Wolfson told WFTS-TV, there could be legal concerns surrounding discrimination with this model. The expert told the TV station:
"It would be discriminatory if a business said show me your personal health information"
Maybe the oddest takeaway from this whole scenario is that the show is advertised as a "punk rock" show. Because anyone who is a fan of punk rock, or knowledgeable about the genre, knows that the idea of requiring someone to show proof of vaccine or pay $1,000 is the least punk rock thing you could do.
Geek'd Con Lineup 2021: August 13th-15th
After a year off, Geek'd Con is back and we have an amazing lineup! Here's our guest line up for this year's show. If you want to go,
you can buy your tickets here
.
Legendary Musicians Who Rocked The Hirsch In Shreveport
Here's a sample of the legendary musical acts who have played Shreveport's Memorial Coliseum over the last 60 years. The Hirsch was basically the homefield for bands like Van Halen and ZZ Top, who regularly put the Hirsch near the top of their tours. For that reason, we're actually not going to feature them on this list, because they were basically "house bands" for Shreveport...and that's NOT a bad thing.
More From News Radio 710 KEEL