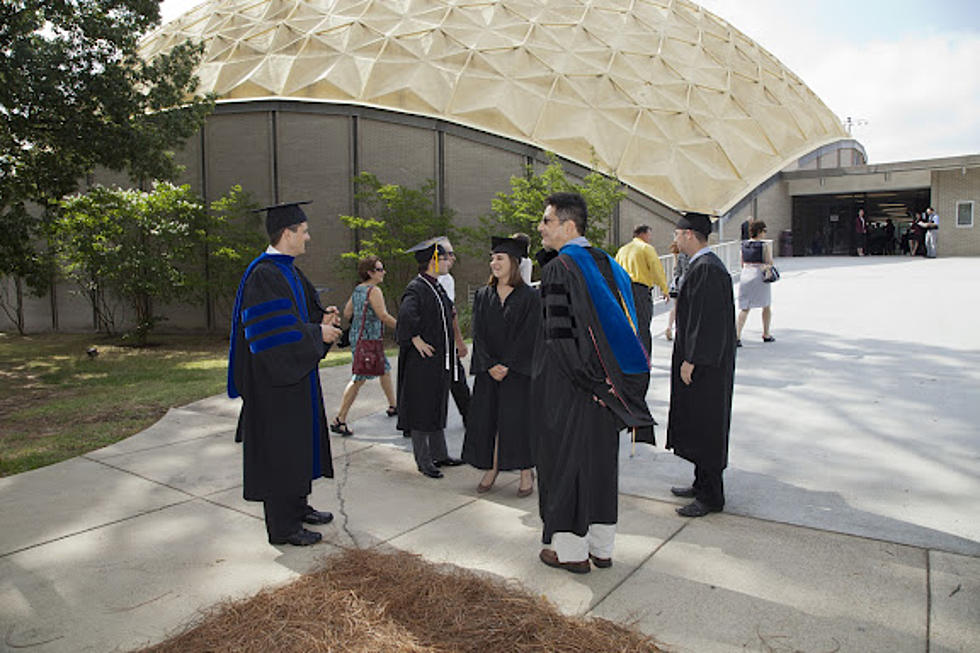 Centenary To Host In-Person Graduations For 2020 & 2021 Classes
Photo via Centenary College
According to an announcement this morning, Shreveport's Centenary College will be holding their 2021 Graduation ceremony in-person this year. The first in-person Graduation for the school since 2019.
Due to the COVID-19 pandemic, the Graduation ceremonies for the Class of 2020 were postponed last year. However, in addition to the Class of 2021 ceremonies this year, this school will be welcoming back the Class of 2020 for a ceremony this year as well.
Both ceremonies are set to take place on Saturday May 8th, 2021 at the Gold Dome on Centenary's campus.
The commencement ceremony for the Class of 2021 will be celebrated in the morning, with the Class of 2020 having a ceremony that afternoon.
Member of the Centenary Class of 2006, Dr. Diya Surie, will deliver the commencement address for both ceremonies. Surie is a Medical Officer at the Centers for Disease Control and Prevention's National Center for Emerging and Zoonotic Infections, Division of Healthcare Quality Promotion, International Infection Control Program Surveillance Team.
The Division of Healthcare Quality Promotion list of activities and responsibilities includes:
Measures, validates, interprets, and responds to data relevant to healthcare-associated infections (HAIs); antibiotic resistance; sepsis; adverse drug events; blood, organ and tissue safety; and immunization safety; and other related adverse events or medical errors in healthcare affecting patients and healthcare personnel
investigates and responds to new and emerging infections and related adverse events among patients and healthcare personnel
develops and maintains the National Healthcare Safety Network (NHSN), which provides facilities, states, regions, and the nation with data needed to identify problem areas, measure progress of prevention efforts, and ultimately eliminate healthcare-associated infections; assesses rates of infections caused by resistant-bacteria in the U.S. through active surveillance, review of national healthcare data sets, and laboratory surveillance programs
conducts epidemiologic, and basic and applied laboratory research to identify new strategies to prevent infections, antibiotic resistance, and related adverse events or medical errors, especially those associated with medical or surgical procedures, indwelling medical devices, contaminated products, dialysis, and water
Among other activities. You can find the full information on Dr. Surie's team here.
Look: Weirdest Town Names in the United States
From Ding Dong, Texas to Waterproof, Louisiana there are some truly strange town names in the United States.
More From News Radio 710 KEEL