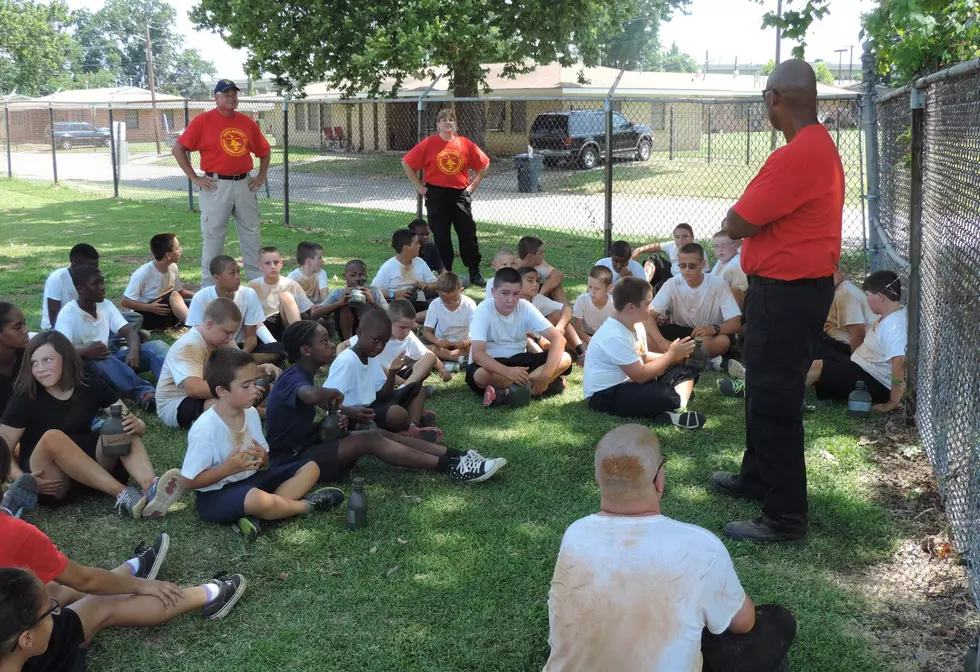 Bossier Young Marines Class Begins Training
photo by Deputy Josh Cagle, Bossier Sheriff's Office
The latest group of young people to enter the Bossier Sheriff's Young Marines program began their training this week.  
The 41 recruits make up the 30th Young Marine class since the program began in 2002. They'll spend the next two weeks under the watchful eyes of Commander Lavaro Ramey, learning the ins and outs of the Young Marines program.
Their training will include physical exercises, CPR/First Aid, leadership training, close-order drill, and a lot more.  They're training at the Young Marines headquarters on Cox Street.  That's the old Charlotte Mitchell Educational Complex.
When the graduate July 25th, the new recruits will join the ranks of more than 1,100 other young men and women who have successfully gone through the program since its start. They meet weekly and have an opportunity to learn new skills and adventures, earn rank while wearing the Young Marines uniform, and perform community service.
More From News Radio 710 KEEL