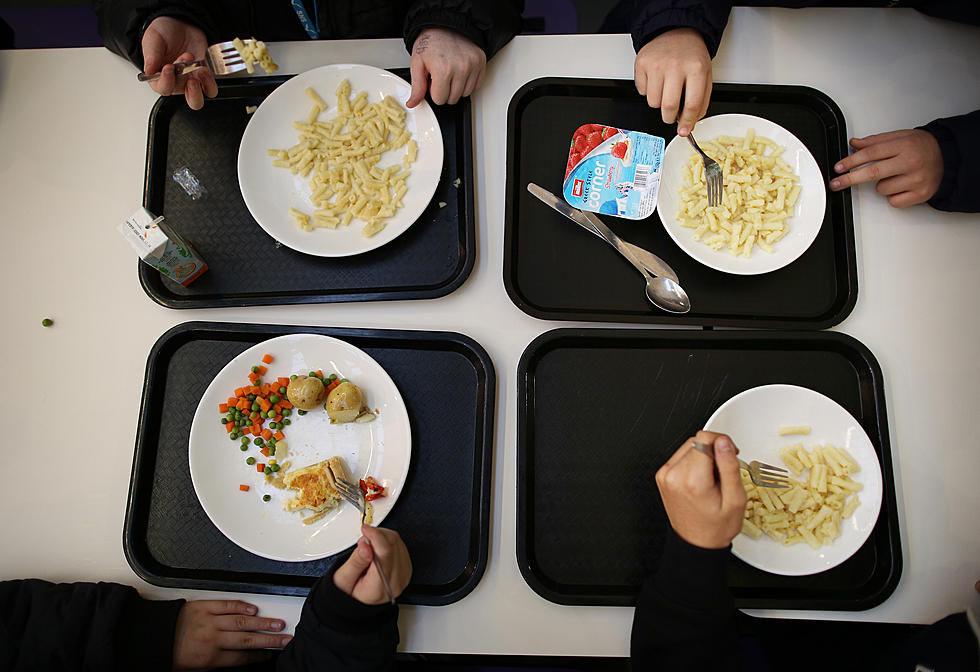 Bossier Parish Schools Set Up Food Sites For Kids During School Break
Photo by Peter Macdiarmid/Getty Images
Many children in our area rely on their school to help provide them with meals during the school year. When Louisiana announced that schools would be taking a break until April 13th due to the Coronavirus outbreak, the families of those children were put into a tough position.
Those issues are not unique to Bossier Parish, Caddo Parish Schools have a similar issue. Which is why both Caddo and Bossier Parish Schools have now set up feeding programs for students during this COVID-19 break.
Bossier Parish Schools sent out a release that said:
"Bossier Schools Superintendent Mitch Downey has announced starting Monday, March 16, any child who is 18 years of age or younger will be able to pick up breakfast and lunch between 9 a.m. and 12 p.m. at 14 feeding sites throughout the parish. Staff will be available during these times at the front of each school site to provide bagged meals to go.
Parents can simply drive through for pick-up or children can walk to the feeding site; however, children must be present to receive the meals. They do not have to be a student at the school to receive breakfast or lunch.
"A large number of children in Bossier Parish depend on our schools for breakfast and lunch. In many cases, they are the only meals they get each day," Downey said. "It gives us all peace of mind knowing Bossier Schools is stepping in to fill any void left by the month-long closure so that no child will go hungry."
Here are the schools that will serve breakfast and lunch from 9 am to 12pm, Monday March 16th through Thursday April 9th:
● Benton Elementary
● Bossier Elementary
● Bossier High School
● Central Park Elementary
● Elm Grove Elementary
● Elm Grove Middle
● Haughton Elementary
● R.V. Kerr Elementary
● Meadowview Elementary
● Plain Dealing High School
● Plantation Park Elementary
● T.O. Rusheon Middle
● T. L. Rodes Elementary
● Waller Elementary
More From News Radio 710 KEEL