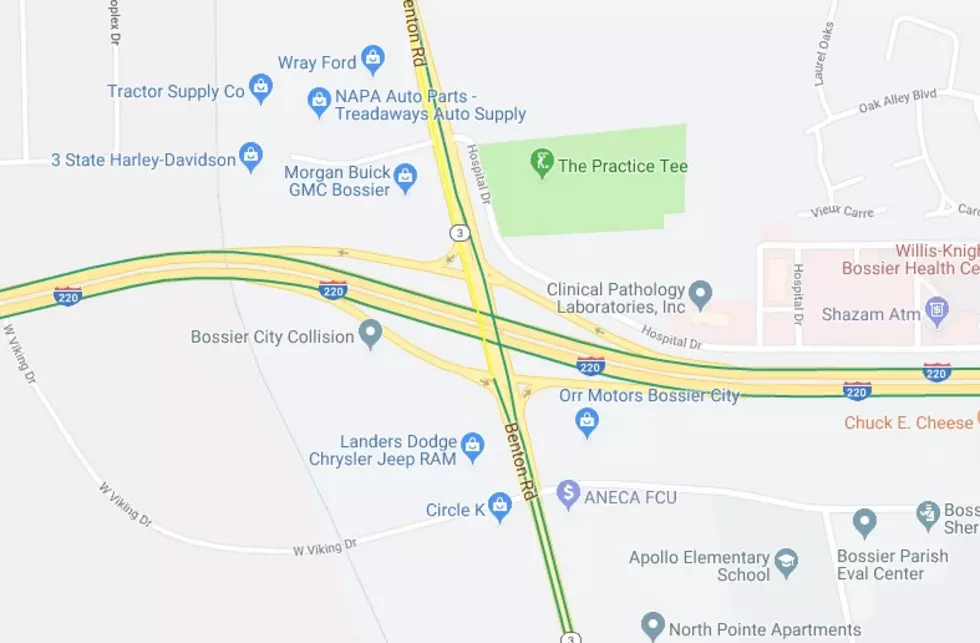 Benton Rd. Entrance to I-220 West Is Closed [TRAFFIC]
Image from LaDOTD
Just after 4:00 am this morning, as I drove past the intersection of Benton Road and I-220 Westbound, it was obvious that something was wrong.  The flashing lights of police cars and emergency crews could be seen all the way from Airline Drive.
As I passed over Benton Road travelling west on I-220, it was plain to see the overturned eighteen wheeler on the entrance ramp, and it was equally plain to see that this was an issue that would be a good while before it was cleaned up.
Scores of police cars are blocking the area now to prevent further issues, so be on the look out as you approach the area.
And you'll want to prepare an alternate route in advance if you need to go from north Bossier to the west.  At this time, the Benton Road entrance ramp to I-220 Westbound is closed.  It appeared there were no issues to enter I-220 from Airline Drive, nor were there problems entering I-220 East from Benton Road.
More From News Radio 710 KEEL