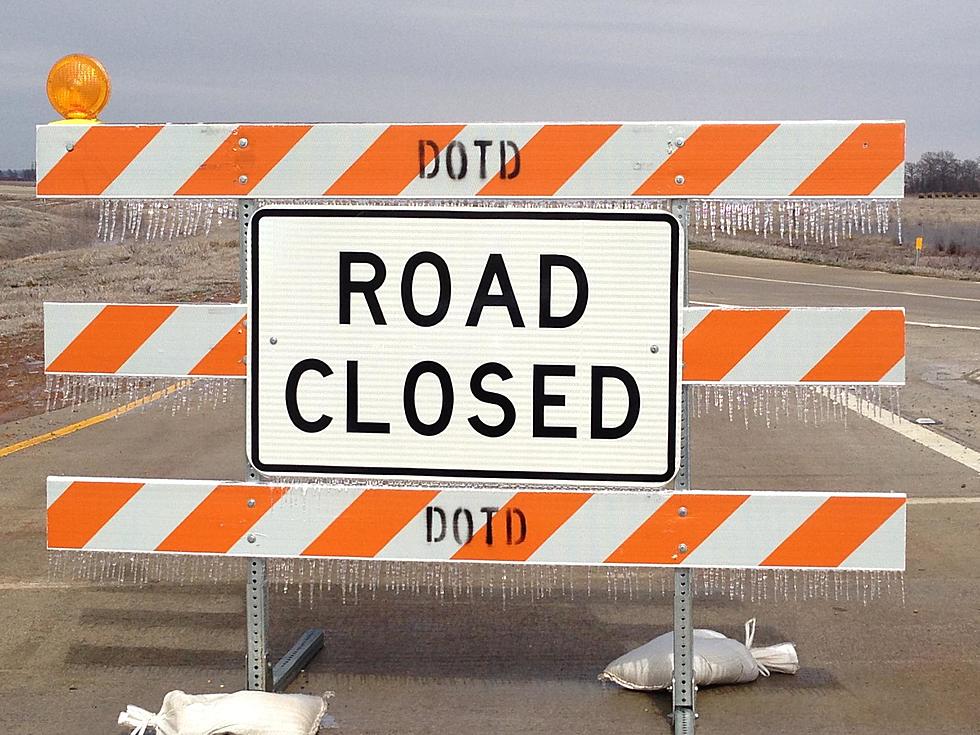 I-220 at I-20 Closures Scheduled Again This Week for Construction
photo by Troy Jones, TSM-Shreveport
It's almost as if the whistle has blown and break is over. That really is the case for road crews working to construct the new entrance ramp into Barksdale Air Force Base from I-220 and I-20 near Louisiana Downs in Bossier.
Break's over and it's time to get back to work. Course, with that work comes a little more imposition for those that travel this area as this week we are scheduled to see another couple closures.
The first of those closures, weather permitting, will come tomorrow night, Tuesday, January 4, from 7:00 pm until 5:00 am, as the Louisiana Department of Transportation and Development has announced that the I-220 eastbound to I-20 eastbound ramp will be closed.
Then again this Friday, January 7, from 7:00 pm all the way through next Monday, January 10, at 5:00 am, the I-220 eastbound inside lane from US 80 to I-20 will be closed. The US 80 on-ramp to I-220 eastbound will also be closed during this same time period.
The La DOTD has issued this Safety Reminder for the temporary closure periods of the Barksdale Air Force Base Interchange Project:
DOTD appreciates your patience and reminds you to please drive with caution through the construction site and be on the lookout for work crews and their equipment.  Area residents should exercise caution when driving, walking, or biking near an active construction zone.
Shreveport/Bossier's Top 10 Most Dangerous Intersections
The Complete 10 Commandments of Living Here in Bossier City
20 Important Things to Know If You Just Moved to Louisiana
More From News Radio 710 KEEL