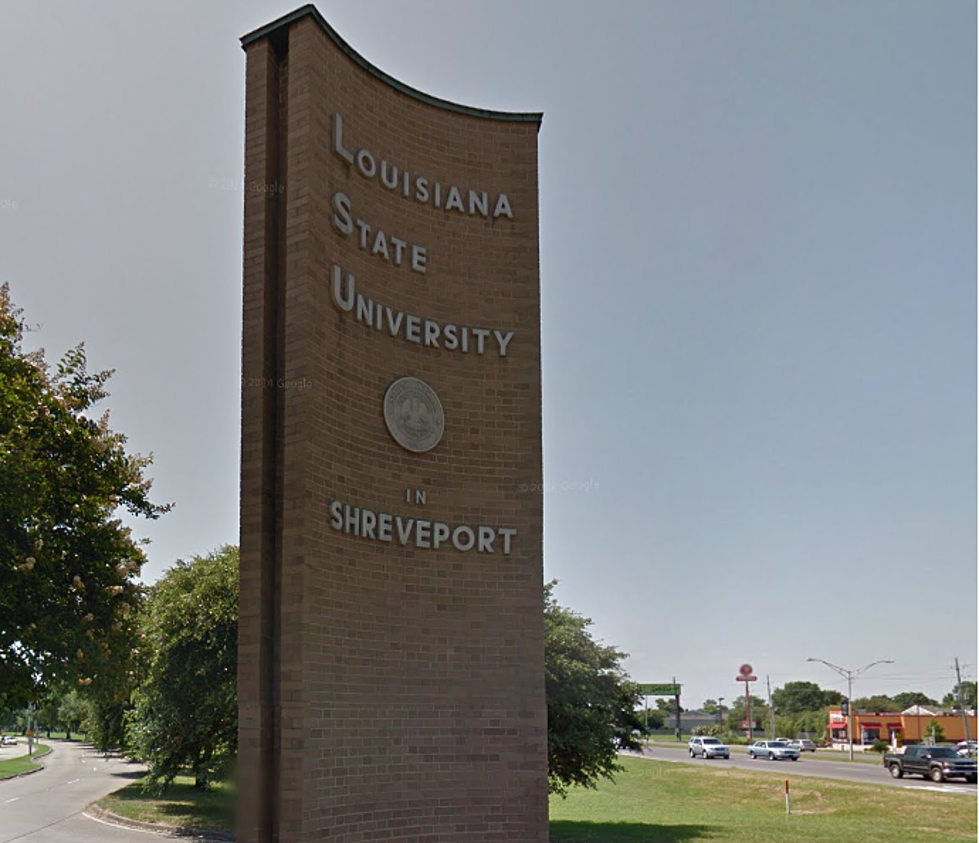 Attack Near LSU-Shreveport Campus Has Police and Residents on Alert
Google Maps
A recent attack at an apartment complex near the LSUS campus has local police on alert, and they're urging residents to be mindful of their surroundings.
Here's the info we got from LSUS police:
At 11:00 p.m. on 9/27/14 an LSUS employee and his wife were attacked by a group of 5 to 6 approximately 18 year old males as they were entering their apartment at a local apartment complex very close to campus. The descriptions were that two of the suspects were b/m and the others were of unknown race, and all of the attackers were dressed in baggie jeans, and regular appearing shirts.
As the employee and his wife were approaching their downstairs apartment the attack began with the male employee being beaten by at least one suspect causing a concussion, black eye, and broken nose. At the same time the female victim was struck twice in the face by another attacker, and her purse was taken from her. Her purse contained her wallet and her husband's wallet and cell phone. Her cell phone was taken from her front pants pocket. The purse was taken with such force that it broke the straps on it. The female victim's wallet was later found in the parking lot with nothing missing.
During the entire incident the female victim screamed very loudly, causing neighbors in the apartment complex to come out of their apartments, which in turn caused the suspects to flee.
It appears that the main thing the suspects were after was cell phones, which each one of the victims had. The entire attack lasted just seconds, and nothing was said by the suspects to the victims. The victims stated that the entire attack appeared to be well rehearsed by the suspects, and that each attacker knew what their job was in the attack.
The LSUS Police Department asks that every employee and student please be aware of your surrounding as you are coming and going from work, class, and home, especially at night. If you feel apprehensive walking to or from your vehicle while on campus please call the LSUS Police Department, and we will be more than happy to escort you. We are a 24/7/365 Police Department, and we are always here, so please utilize us if you are concerned about your safety. Please call us if you see anybody, or any group of people that look suspicious either on campus, or at the University Court Apartments.
The attack is being investigated by the Shreveport Police Department, and it is unknown at this time if there are any suspects in the case.
Please be aware that even though Southeast Shreveport where the campus is would be considered a relatively low-crime area, these attacks can take place anywhere by criminals who often drive to this area to find vulnerable victims.
Again, please be aware of your surroundings, and call the LSUSPD at 318-455-5497 if you have any concerns.
We have spoken to Shreveport police, who say they are investigating. We'll have more info for you soon.
More From News Radio 710 KEEL