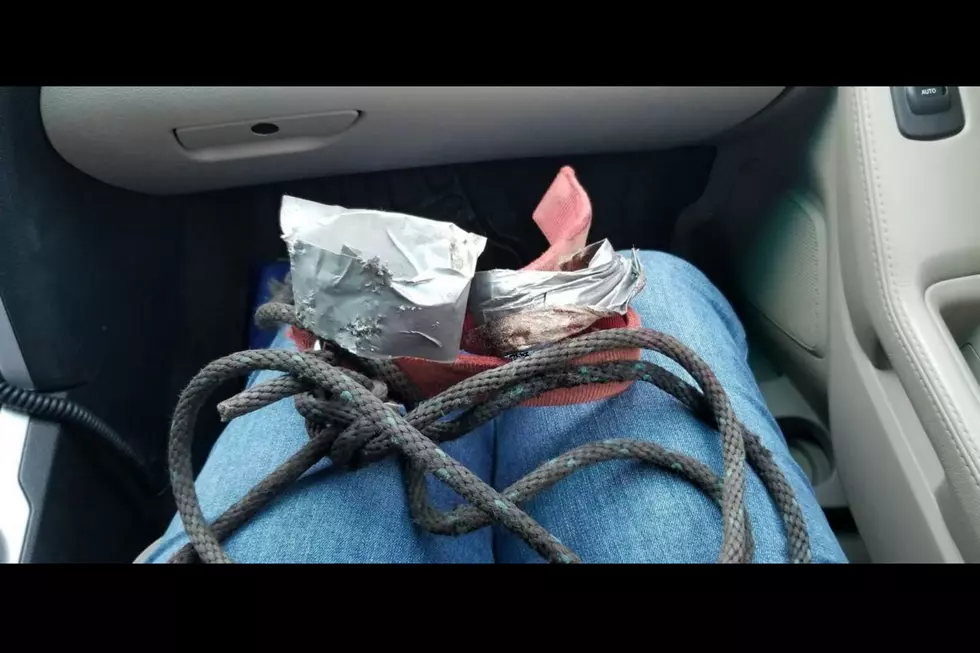 $4,000 Reward Offered for Information on Death of Dog on I-20
Courtesy of Erin Thibodeaux with Webster Humane Association
The Webster Humane Association has increased the reward leading to information concerning the death of Faith the dog to $4,000. According to Webster Humane Association, Faith was a beautiful blue pitbull that was tapped and tied up, thrown out of a moving car, and dragged and run over. Unfortunately, Faith's multiple skull fractures and wounds led to her passing away shortly after being rushed to the vet.
Faith was thrown out of a vehicle on I-20 near mile marker 40 at the Goodwill exit. If you or anyone you know may have seen something Webster Humane Association is begging you to come forward with information. If you have information you could claim the $4,000 reward. Keep in mind all calls with information are confidential. Call the Webster Humane Association at (318) 377-7433 
"I believe Faith was a family dog, there's no doubt in my mind that she was coaxed into a car where she was tied down, taped up and thrown out into oncoming traffic. She still had her leash and collar on when it happened. It happened on a Saturday afternoon, so someone out there knows something. Someone had to have seen it happen. We will not stop until we find out who did this. We will get justice for Faith. Whether its tomorrow or 5 years from now, we won't stop." Said Erin Thibodeaux with Webster Humane Association. Many community members will get together to honor Faith the dog who suffered at the hands of horrid humans and to stand against cruelty, abuse, and murder of animals. You can join the Fighting for Faith Candlelight Vigil on Friday, October 19th at Victory Park in Minden at 7:30 p.m. There will be a box at the vigil for donations along with anonymous tips.
More From News Radio 710 KEEL