Pope Benedict XVI Names New Saints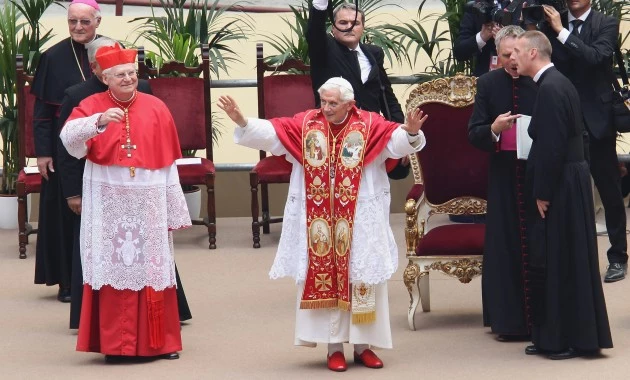 Thousands crowded into St. Peter's Square as Pope Benedict XVI named seven more saints. Two of them are Americans and both of them women. Kateri Tekakwitha, the first Native American saint from the U.S., and Mother Marianne Cope, a 19th century Franciscan nun who cared for leprosy patients in Hawaii.
Both women are from what is now upstate New York.
Kateri was born in 1656 and was baptized Catholic by Jesuit missionaries. She was ostracized by her culture for her devotion to Catholicism. Cope arrived from New York in 1883 to care for leprosy patients in Hawaii.
"At a time when little could be done for those suffering from this terrible disease, Marianne Cope showed the highest love, courage and enthusiasm," Benedict said in his homily. "She is a shining and energetic example of the best of the tradition of Catholic nursing sisters and of the spirit of her beloved St. Francis."